The Swedish Women's Volleyball Championship gold medals remained around the necks of the players of Hylte Halmstad.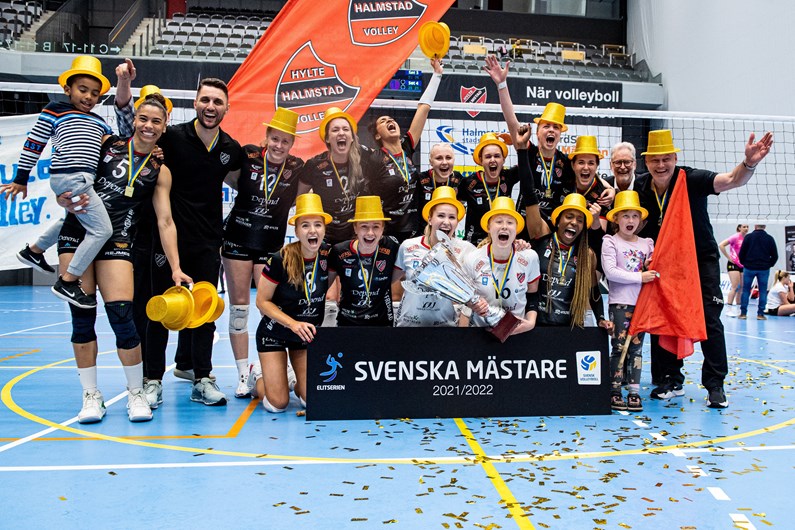 After Game 3 of the 2021/22 SM-slutspel Damer playoff finals between the home side of Hylte Halmstad and Örebro, it was clear that the national title will remain in hands of the former. Even though the regular season runners-up put the reigning champions to the test, there was no dilemma regarding the victor both for the match (3-1) and the championship – Hylte Halmstad swept the final series with 3-0. The best scorer of the match was Brazilian Milca da Silva (25 points). She was named MVP of the league. Jóna Vigfúsdóttir from Iceland set up 4 blocks and made a 75% attack (15/20).
Hylte Halmstad have totally dominated Swedish women's volleyball in 2021/22, not losing a single match throughout the regular season (20-0 in matches, 60-4 in sets) and playoffs (9-0 in matches, 27-2 in sets); overall: 29-0 in matches, 87-6 in sets.
2021/22 SM-slutspel Damer – playoff finals: