The stage is set for thrilling semifinal encounters in the 22nd Asian Senior Women's Volleyball Championship, being held in Thailand. The host nation, Thailand, will go head-to-head with Japan, while China is set to clash with Vietnam in the semifinals.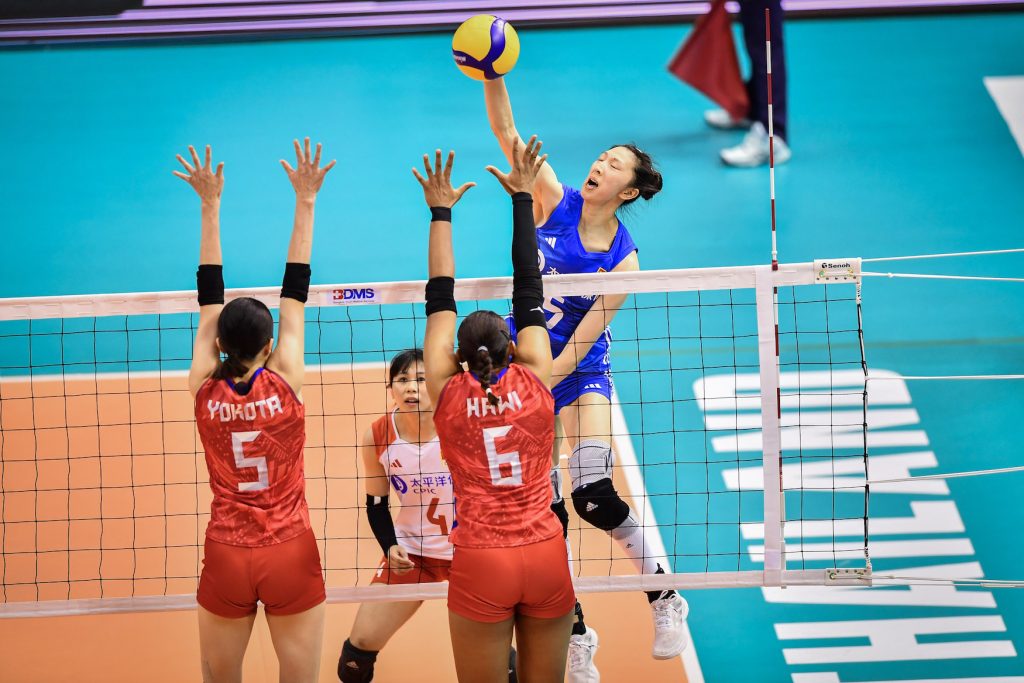 In an intense battle for dominance, China made a remarkable comeback to secure a 3-2 victory (23-25, 25-20, 19-25, 26-24, 16-14) against defending champions Japan. This victory propelled China to the top spot in Pool F during their Top 8 clash. Key player Zhou Yetong contributed 18 points through 15 attacks, 2 blocks, and one ace. Wu Mengjie and Zhong Hui, China's outside hitters, added 17 and 15 points, respectively. On the Japanese side, outside hitter Yuki Nishikawa stood out with a remarkable 31 points, including 29 attacks from 70 attempts.
Meanwhile, in other Pool F action, Kazakhstan secured a convincing 3-0 victory against India.
In Pool E, Thailand overcame Vietnam with a 3-1 victory (23-25, 25-14, 25-19, 25-23), claiming the top position in the pool standings. Additionally, Korea defeated Australia with a dominant 3-0 performance (26-24, 25-13, 25-14).
Pool E
Thailand vs. Vietnam 3-1 3-1 (23-25, 25-14, 25-19, 25-23)
Korea vs. Australia 3-0 (26-24, 25-13, 25-14)
Pool F
China vs. Japan 3-2 3-2 (23-25, 25-20, 19-25, 26-24, 16-14)
Kazakhstan vs. India 3-0 (25-17, 25-17, 25-21)