In an exciting Round 19's encounter of the 2021/22 Brazilian Women's Volleyball Championship, Sesc RJ Flamengo inflicted only the 2nd defeat in 19 games in the competition to Dentil Praia Clube.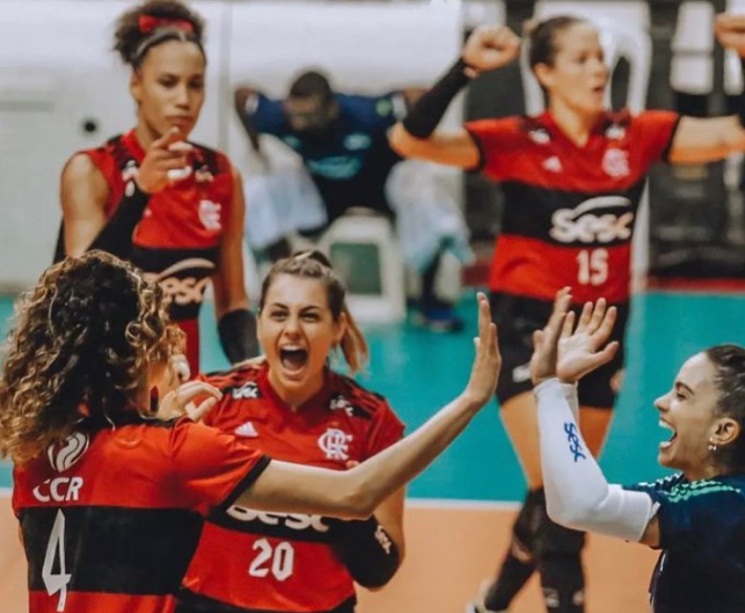 In an exciting match of Round 19 of the 2021/22 Women's Superliga, Sesc Flamengo opened the match against the leader Praia with a score in sets of 2-0, lost the next 2 periods, but recovered amazingly in the tie-break, imposing only the 2nd defeat to the opposing team in the current season in the league. Sesc broke Praia's 7-game winning streak and extended their own to 5 games. Sesc were trailing by 5 (4-9) in the tie-break; it looked like they will suffer the setback, but they didn't let up.
Dominican Yonkaira Peña top-scored the winning side with 22 points. Juciely Silva made as many as 7 blocks, while Milka Silva served 4 aces. Gabriella Guimarães 'Gabiru' had 80% reception (10 digs, 50% excellent). Praia lost even though their middle blocker Ana Carolina Silva 'Carol' set up the surreal number of points from the block: 12!
Sesc still occupy 5th place in the table. Praia Clube, in turn, remain in the lead but now with only 4 points more than Itambé Minas with (49-45).
2021/22 Women's Superliga – regular season, Round 19: