Sesi Vôlei Bauru overtook ABEL Moda Vôlei and reached their fifth consecutive victory in the 2022–23 Brazilian Women's Volleyball Championship.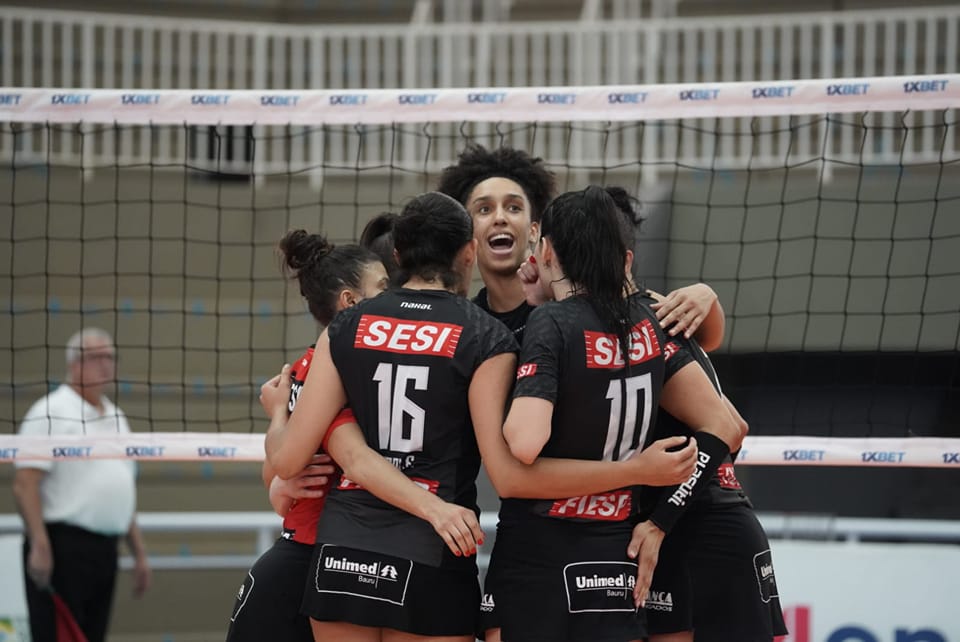 Playing at home, Sesi Bauru swept ABEL Moda in Round 8 of the 2022–23 Superliga 1XBET Feminina. The team from São Paulo maintained a high pace from beginning to end and grabbed its fifth win in a row in the competition. With the best offensive performance on her team, Thaís Custódio 'Thaisinha' led Sesi Bauru with 18 points today. Geovana Rodrigues notched 11 for ABEL Moda, who remained winless (0-6; 0 points).
Sesi Bauru went to 18 points (6-2) and assumed the vice-leadership, leaving Gerdau Minas behind, and just below the leader, Dentil Praia Clube, which has 7 points more than them.
2022-23 Superliga 1XBET Feminina – regular season, Round 8:
December 4:
Barueri Volleyball – Unilife/Maringá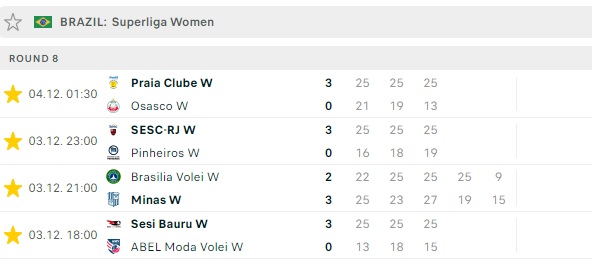 December 16:
Fluminense – Energis 8 São Caetano