Jastrzębski Węgiel started to show weaknesses in the 2022–23 Polish Men's Volleyball Championship, and PGE Skra Bełchatów was the second team to take advantage of them.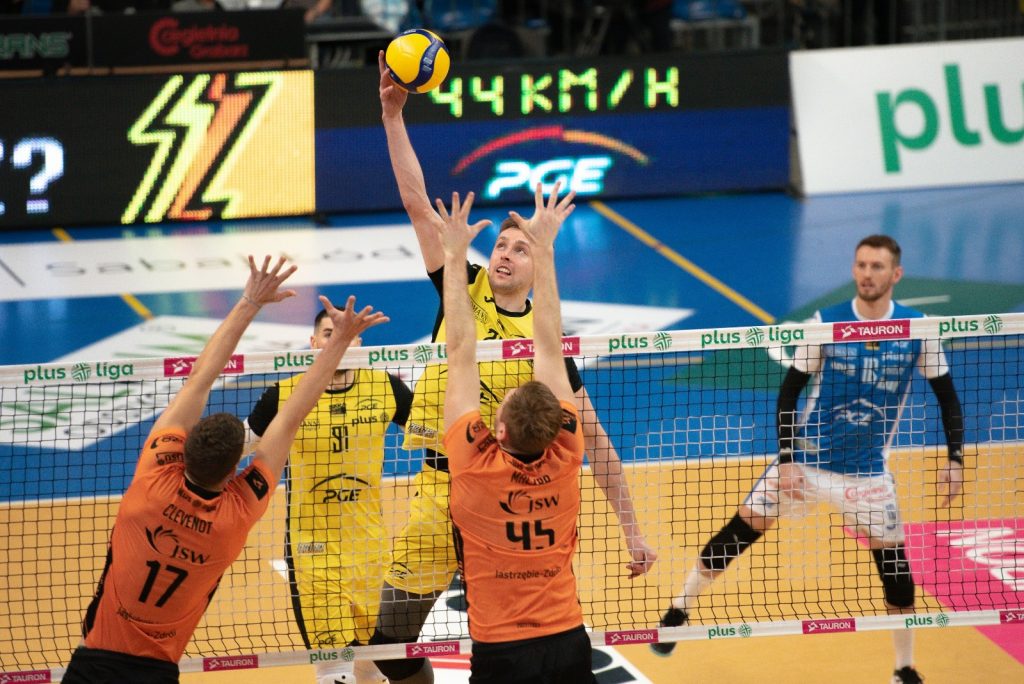 In the hit match of the 13th round of 2022-23 PlusLiga, Skra beat Jastrzębski 3-2 (20-25, 25-20, 17-25, 27-25, 15-11).
The players of Joel Banks regain momentum. In the clash with the leader of the competition, they confirmed the increase in form and quite unexpectedly beat Jastrzębski at home in two hours and 16 minutes. For Skra, this was the third victory in the last four matches in PlusLiga (the fourth victory in the last five games in all competitions). On the other hand, Jastrzębski aren't used to losing in the current season. Before today's clash, the vice-champions only once left the court defeated, unlike the hosts, who in the ongoing season presented themselves below expectations. Marcelo Méndez's team quite unexpectedly didn't bear its role of the favorite against Skra, and one of the reasons for that might lie in the fact that they played without their starting setter, Benjamin Toniutti, who contracted an ankle injury.
As many as three Skra players shared the top scorer's accolades at the end of the match, each notching 19 points: Dutch-Italian Dick Kooy, Serb Aleksandar Atanasijević, and Mateusz Bieniek. Atanasijević also had 5 blocks, while Bieniek made 77% of attacks (17/22). Czech Jan Hadrava put down 27 points for Jastrzębski, including the magnificent number of aces – 8! The Frenchman Trévor Clévenot and Jakub Macyra recorded 4 blocks apiece.
2022-23 PlusLiga – regular season, Round 13:
In progress:
Indykpol AZS Olsztyn – LUK Lublin