The Canberra Heat and the Queensland Pirates clinched the men's and women's Australian Championship titles.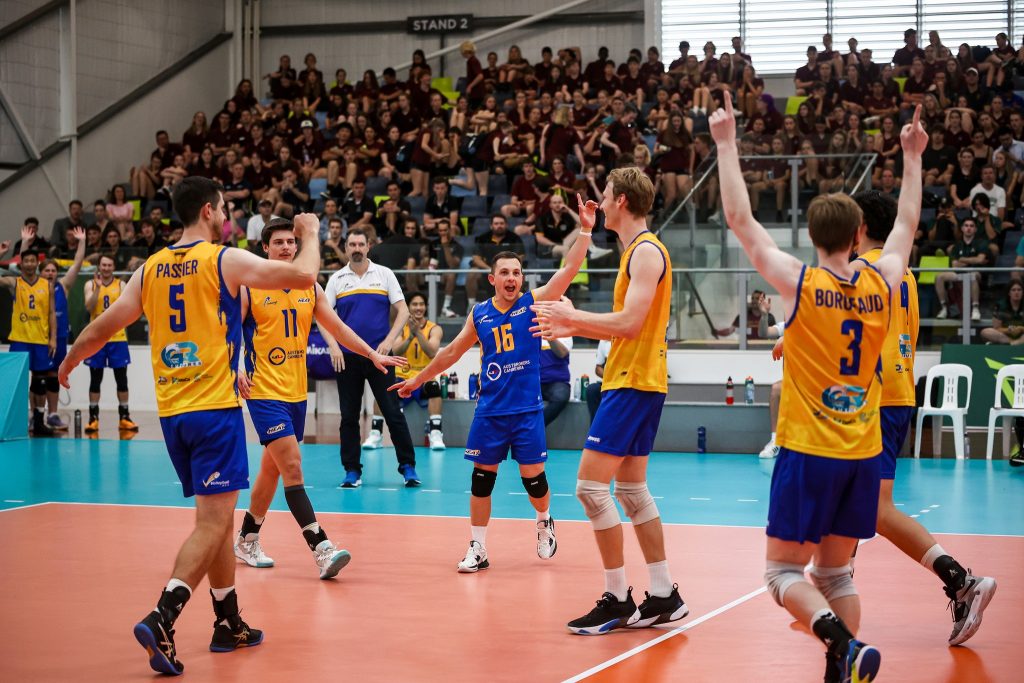 The Canberra Heat defeated the Adelaide Storm in a thrilling five-set final match of the 2022 Australian Volleyball League (AVL) on the Gold Coast, bringing the men's championship trophy back to their showcases after four years of minor medals and six years since winning the last trophy. Ben Hardy's side prevailed 3-2 in a two-hour marathon that came down to the wire: 25-18, 21-25, 25-18, 23-25, 15-13.
It was an emotional moment for some of the Heat's long-time members, such as the veteran Andre Borgeaud. The 35-year-old outside hitter, who has been a member of the team since 2003 and was the league's MVP in 2006, announced the end of his career after the single-game title face-off in which the Heat entered as the fourth seed and the Storm as the second seed.
The Queensland Pirates defeated WA Pearls in a lengthy five-set do-or-die match – 20-25, 27-25, 21-25, 25-17, 15-10 –  on the Gold Coast too, which lasted for two hours and 10 minutes, and claimed their first Women's AVL championship in 10 years. With only three victories in their first eight games, the Pirates had a poor start to the season and were at the bottom of the standings. Their winning streak began to pick up after their mid-season bye, and they went on to record a few steady victories, including a double triumph over the seven-time AVL Champions, the Melbourne Vipers. The Pirates entered the playoffs as the fourth seed and defeated the second seed in the final.
The gold medal is a memorable occasion for the players as well as Terry Rudder, the head coach of the Pirates, who's in his first year as an AVL coach.