In its third match at the 2021 CEV Women's Volleyball European Championship, Turkey downed Sweden.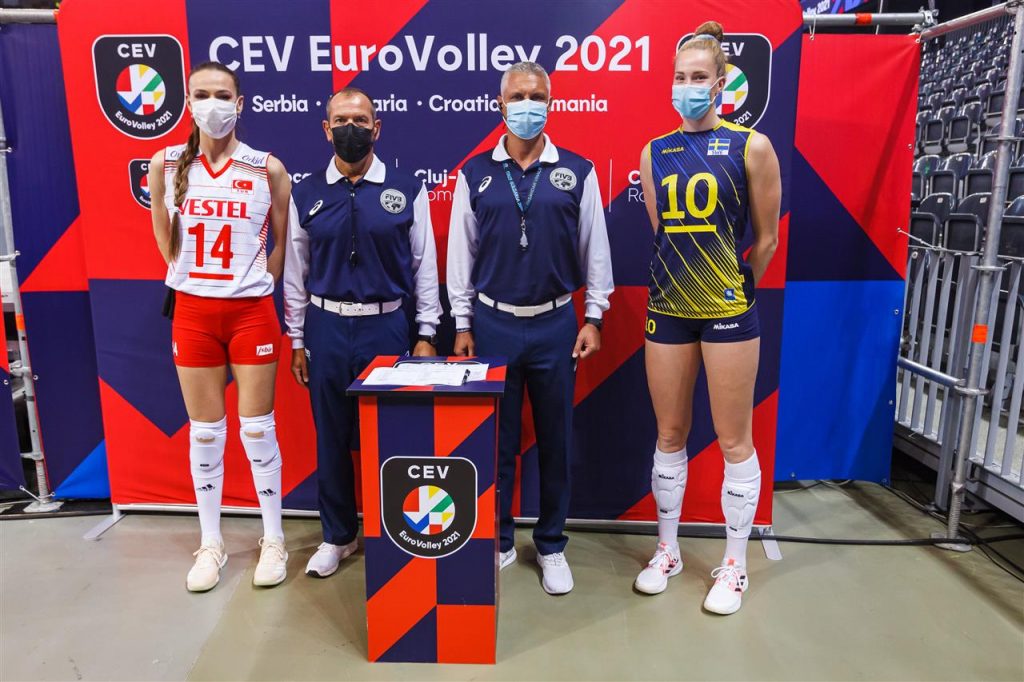 In Pool D's encounter of the CEV Women's EuroVolley 2021, in Cluj-Napoca (Romania), Turkey faced the most pleasant surprise of the tournament Sweden. The Scandinavian ladies have impressed in the first two matches with the level of fight and commitment but, with the exception of the opening set, they couldn't keep up with one of the main favorites for the title. 'The Sultans of the Net' scored a 3-0 win, partially 31-29, 25-21, and 25-11, to make it three out of three in the pool. Meryem Boz top-scored Turkey with 17 points, incorporating five blocks in her output. Ayça Aykaç stood out in defense, making 76 % reception (17 digs, one error, 47 % excellent). Isabelle Haak notched 20 points for Sweden.
Spain achieved the first victory in EuroVolley 2021, which came after an amazing comeback in the tie-break against Greece. Namely, 'The Lionesses' overcame 3-8 in the decisive set! Thus, Spain continues dreaming of going to the playoffs. As for Greece, it is nailed to the bottom of Pool B (Plovdiv, Bulgaria) with all three losses. Scoring 22 points, Raquel Montoro was the most efficient player on the winning side. Lucía Varela Gómez served five aces and her service played a crucial role in the tie-break. Lucrecia Castellano set up six blocks. Anthi Vasilantonaki put down 30 points for Greece, including four blocks.
CEV Women's EuroVolley 2021 – results of August 22:
Pool A
Russia – Azerbaijan 3-0 (25-16, 25-17, 25-13)
Serbia – Belgium 3-0 (25-21, 25-21, 25-21)
Pool B
Greece – Spain 2-3 (22-25, 26-24, 16-25, 25-22, 13-15)
Germany – Bulgaria 3-2 (25-23, 16-25, 25-21, 18-25, 15-10)
Pool C
Croatia – Slovakia 3-0 (25-21, 25-14, 25-13)
Italy – Hungary 3-0 (25-16, 25-15, 25-19)
Pool D
Turkey – Sweden 3-0 (31-29, 25-21, 25-11)
Netherlands – Romania 3-1 (25-12, 25-27, 25-17, 25-14)