Poland and Turkey came a step from securing top spots in their respective pools at the 2021 CEV Women's Volleyball European Championship.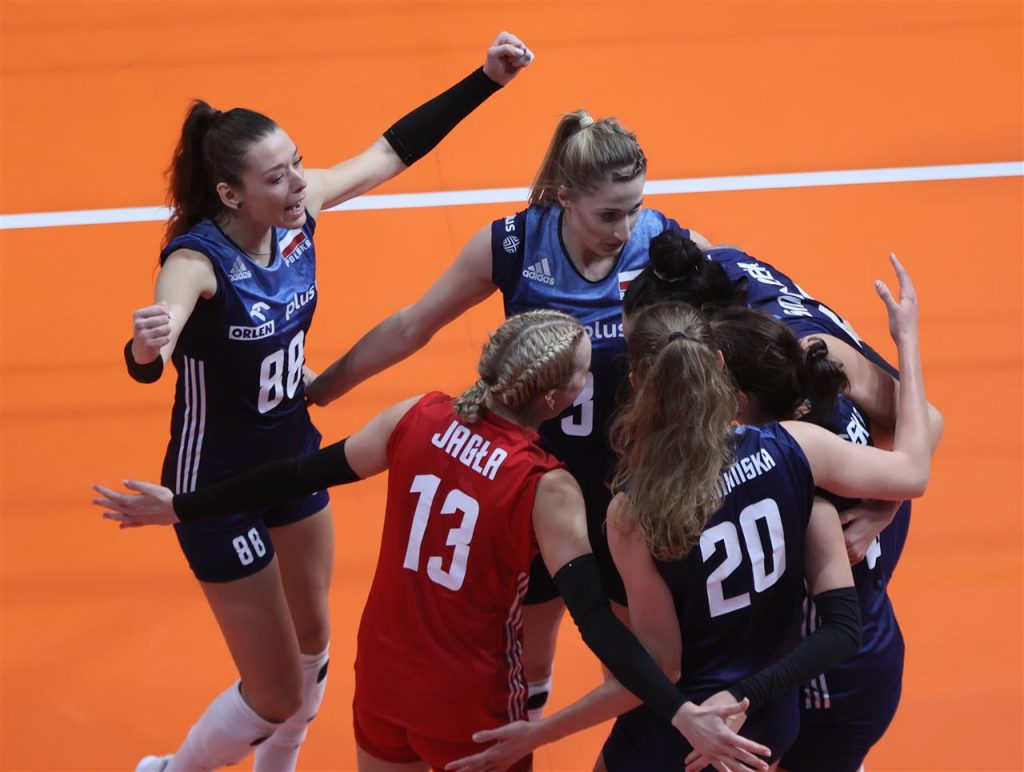 The unbeaten run of Poland at the CEV Women's EuroVolley 2021 continued – it reached 4-0. In their penultimate match in Pool B in Plovdiv (Bulgaria), the 'White and Red' defeated Spain in three sets, leaving absolutely no chance to the rival. Jacek Nawrocki's ladies entered the match as favorites, needing to win in order to stay in contention for the top spot in the pool. It turned out that the match against Spain was a simple warm-up for Poland ahead of the crucial duel against Bulgaria – it left the opponent at single digits in the third set: 25-15, 25-15, 25-8. Malwina Smarzek poured in 22 points (four blocks) for Poland through a 67 % attack, redeeming for a poor performance against the Czech Republic.
Turkey became the other team that noted four triumphs without suffering a single defeat. The team commanded by Giovanni Guidetti swept Finland (3-0: 25-19, 25-12, 25-15) and will have the chance to claim no.1 in Pool D in Cluj-Napoca (Romania) in case of prevailing over The Netherlands in the last round. Ebrar Karakurt highlighted Turkey with 16 points (62 % attack).
Results of the day – August 23, 2021
Pool A
Belgium – Russia 3-2 (29 – 31, 21 – 25, 25 – 13, 25 – 22, 15 – 11)
Bosnia and Herzegovina – France 0-3 (19 – 25, 14 – 25, 24 – 26)
Pool B
Greece – Czech Republic 0-3 (24 – 26, 26 – 28, 15 – 25)
Poland – Spain 3-0 (25 – 15, 25 – 15, 25 – 8)
Pool C
Slovakia – Italy 1-3 (19 – 25, 18 – 25, 27 – 25, 17 – 25)
Switzerland – Belarus 0-3 (23 – 25, 15 – 25, 15 – 25)
Pool D
Ukraine -Sweden 3-0 (25 – 23, 25 – 17, 25 – 20)
Turkey – Finland 3-0 (25 – 19, 25 – 12, 25 – 15)