Brazilian volleyball legend has returned to Sada Cruzeiro. Wallace Leandro de Souza, who defended the colors of Sada Cruzeiro for seven years and lifted 21 trophies by 2016, began his second chapter this Monday, August 23, at one of the most trophy-winning clubs in the world. He is one of the main names of the Brazilian team in the last decade, the opposite who played at the Tokyo Olympics and was the World Nations League 2021 champion, finishing the tournament as MVP. After a few weeks of rest upon his return from Japan, Wallace is ready to pick up his No. 8 Cruzeiro jersey.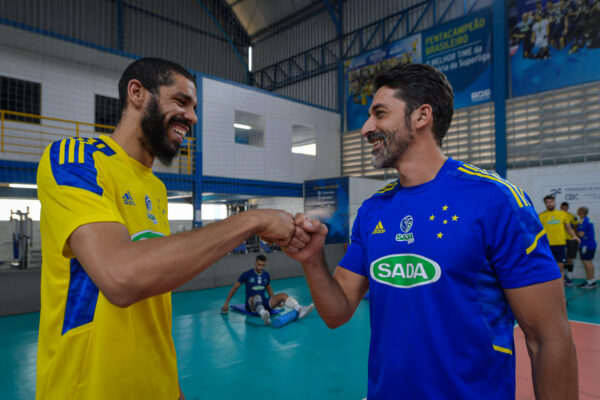 Wallace spoke of the joy of return and the expectations for the beginning of this new chapter.
"I missed it here! And everything is even better, new photos in the gym that I hadn't seen yet, new court floor… I am very happy. I hope that this will be a very good season for us and that we will achieve all our goals. I would add that I want to be a small leader of this team who has a young players full of potential. I'm a little more experienced too, I've been through a lot in volleyball so far and I think I can help through that too. Sada Cruzeiro is used to winning and wants to win every competition participates in. This year will be no different and we will do everything we can to make it happen", says the legendary No. 8 of Brazilian volleyball.
Recall that after losing 3-2 to Argentina in the bronze medal match at the Olympic Games in Tokyo, he already indicates the possibility of this decision and the end of his appearance for the national team and few days ago, the 34-year-old Wallace officially said goodbye to the national team.