Russia defeated Belarus in Belgrade (Serbia) to reach the quarter-finals of the 2021 CEV Women's Volleyball European Championship.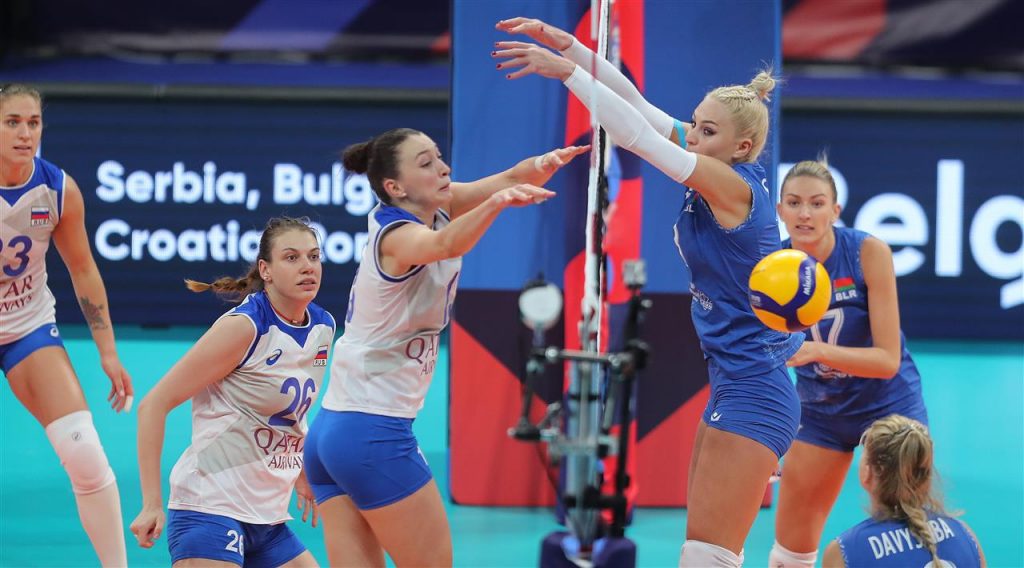 Even with the rejuvenated squad, Russia is getting closer to interfering in the medal fight at the CEV Women's EuroVolley 2021. In the eight-finals, 'Zbornaya' downed Belarus with a score of 3-1 (27-25, 25-20, 19-25, 25-23). Next is the match that will pose as the real test of the potential of these young forces of Russia – the quarter-final duel against Italy, on September 1, also in Belgrade.
The top scorer on the winning side today was Arina Fedorovtseva (20 points, including five aces). Anastasiya Harelik scored 14 points for Belarus.
1/8 finals of the CEV Women's EuroVolley 2021:
August 28 (Saturday):
Netherlands – Germany 3-1 (25-22, 23-25, 25-19, 25-23)
Bulgaria – Sweden 2-3 (25-12, 21-25, 22-25, 25-14, 17-19)
August 29 (Sunday):
Turkey – Czech Republic 3-1 (25-13, 22-25, 25-14, 25-13)
Croatia – France 2-3 (25-16, 21-25, 25-22, 22-25, 12-15)
Poland – Ukraine 3-1 (21-25, 25-21, 25-22, 25-17)
Serbia – Hungary 3-0 (25-20, 25-19, 25-17)
August 30 (Monday):
Italy – Belgium 3-1 (25-14 23-25 ​​25-17 25-12)
Russia – Belarus 3-1 (27-25, 25-20, 19-25, 25-23)