Achieving the sixth victory in a row, undefeated Italy got itself the ticket for the quarter-finals of the 2021 CEV Women's Volleyball European Championship.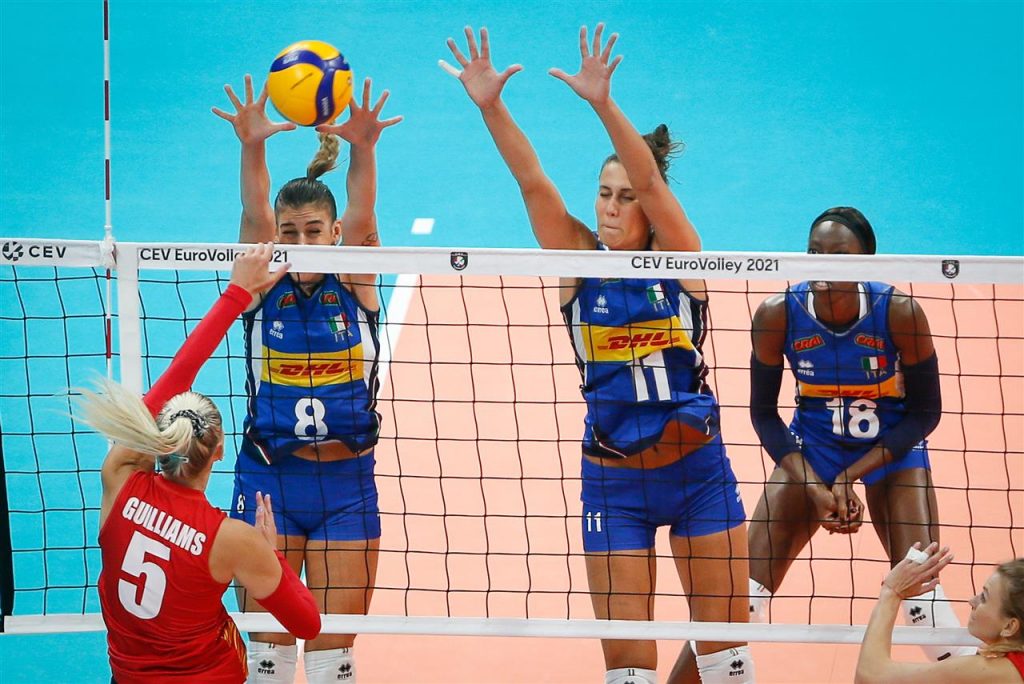 Italy dismissed Belgium with a deserved 3-1 (25-14, 23-25, ​​25-17, 25-12) victory in the eighth-finals of the CEV Women's EuroVolley 2021, in Belgrade (Serbia). Despite a moment of weakness in the central part of the second set, which led to losing it, 'Le Azzurre' dominated for the rest of the game. Without its top scorer Britt Herbots (returned home due to injury), the Belgium head coach Gert van de Broek tried to compensate for the lack of outside hitters, playing with three middle blockers in the lineup for a large part of the game. It didn't pay him off.
The best Italian scorer tonight was Paola Egonu with 27 points (including four blocks), but with nine direct errors in the attack. Monica De Gennaro had 70 % reception (10 digs, one error, 60 % excellent). Celine van Gestel tallied 11 points for the 'Yellow Tigers'.
1/8 finals of the CEV Women's EuroVolley 2021:
August 28 (Saturday):
Netherlands – Germany 3-1 (25-22, 23-25, 25-19, 25-23)
Bulgaria – Sweden 2-3 (25-12, 21-25, 22-25, 25-14, 17-19)
August 29 (Sunday):
Turkey – Czech Republic 3-1 (25-13, 22-25, 25-14, 25-13)
Croatia – France 2-3 (25-16, 21-25, 25-22, 22-25, 12-15)
Poland – Ukraine 3-1 (21-25, 25-21, 25-22, 25-17)
Serbia – Hungary 3-0 (25-20, 25-19, 25-17)
August 30 (Monday):
Italy – Belgium 3-1 (25-14 23-25 ​​25-17 25-12)
Russia – Belarus 3-1 (27-25, 25-20, 19-25, 25-23)