Puerto Rico and the Dominican Republic will play in the final of the NORCECA Continental Championship. By entering the finals of the Continental Championship, both teams also qualified for the 2022 FIVB World Championship.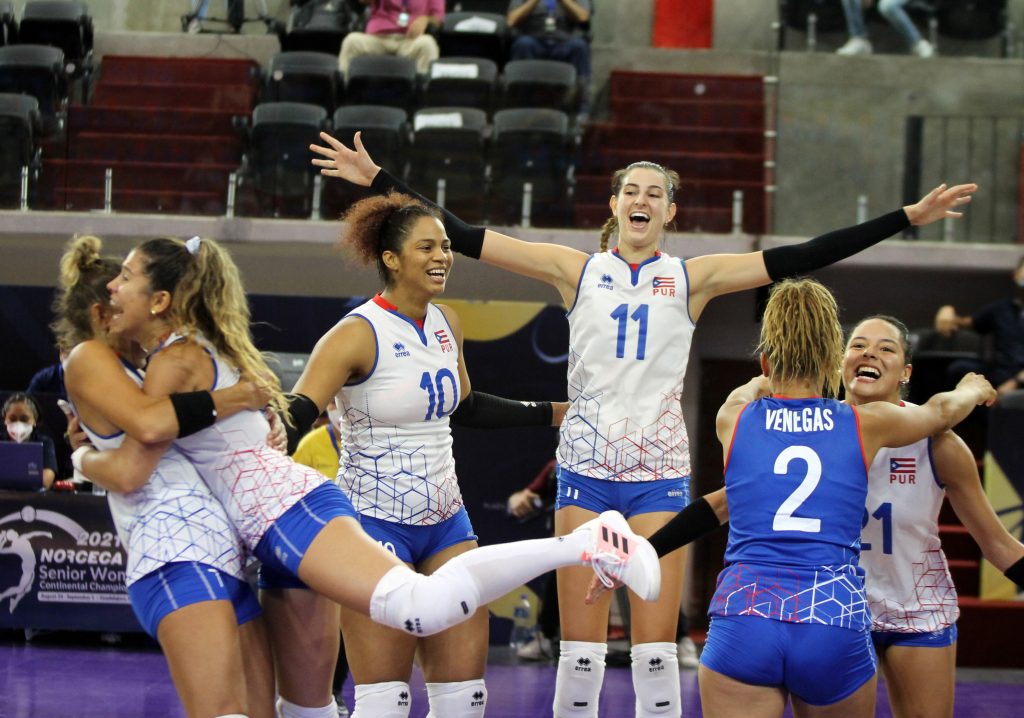 In the first semifinal match, Puerto Rico defeated Canada 3-1 (25-18, 19-25, 25-23, 25-20)  and advanced to the finals. Brittany Abercrombie was the top scorer of the game with 22 points, Marie Pilar Victoria added 16 and Stephanie Enright 13 points for Puerto Rico win. Alicia Ogoms scored 15 and Kiera Van Ryk 12 points for Canada.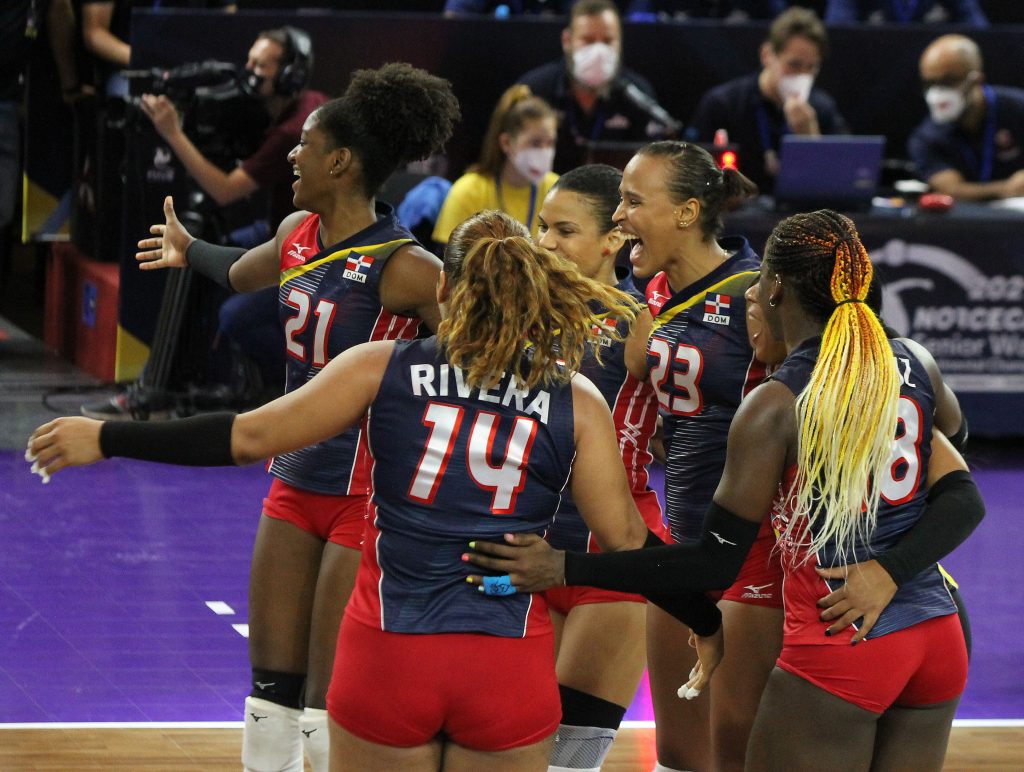 In the second semifinal, the defending champion Dominican Republic reached the match for the title of continental champion by defeating the United States 3-0 (25-16, 25-18, 25-20).
The Dominicans were led by Bethania De La Cruz and Gaila González who scored 17 points each and Priscilla Rivera added 14. Veronica Perry from the United States scored 8 points, followed by Danielle Cuttino and Alexandra Frantti with 6 points each.
Dominican Republic will face Puerto Rico in the final of the Continental Championship, while the United States will play against Canada in a bronze medal match.
Host Mexico beat Costa Rica 3-0 (25-15, 25-10, 25-15) and won fifth place at the NORCECA Continental Championships.
Semifinals
Puerto Rico – Canada 3-1 (25-18, 19-25, 25-23, 25-20)
Dominican Republic – United States 3-0 (25-16, 25-18, 25-20)
5th place match
Mexico – Costa Rica 3-0 (25-15, 25-10, 25-15)
Finals
Gold medal match
Puerto Rico – Dominican Republic
Bronze medal match
Canada – United States