Portugal made the first major upset at the 2021 CEV Men's Volleyball European Championship.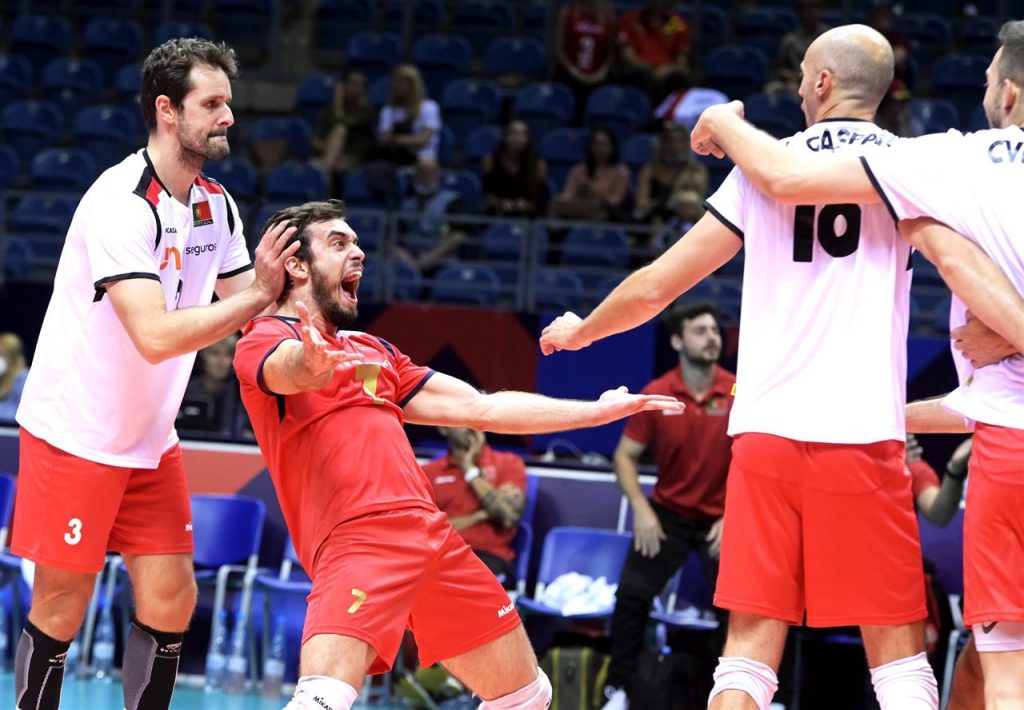 Portugal beat Belgium 3-2 (25-23, 25-22, 20-25, 18-25, 15-13) in the second round of Pool A (Kraków, Poland) of the CEV Men's EuroVolley 2021. This can be considered a huge upset given that the 'Red Dragons' were considered certain 'travelers' to the playoffs before the event but now, after two defeats in as many matches, they are in trouble. On the other hand, Portugal, who lost to Poland in the opening match, is the underdog in the pool. However, today, it took two precious points in the fight for progress to the knockout stage. In a balanced match in which details were crucial for the outcome, Alexandre Ferreira stood out on the winning side with 21 points. Miguel Tavares set up four blocks. Phelipe Martins made 71 % attack (10/14, one error, blocked once), while Ivo Casas had 70 % reception (30 digs, three errors, 57 % excellent). Sam Deroo scored 23 points for Belgium.
France got off to a good start on the tournament, beating Slovakia in Pool D in Tallinn (Estonia) in three sets – partially 25-22, 25-20, and 25-19. Thus, 'Les Bleus' made a nice welcome gift to their new head coach, the iconic Brazilian expert Bernardo Rezende 'Bernardinho', for whom this was the first official match on their bench. Also, it was France's first official match after winning the historic gold medal at the Tokyo Olympics, a month ago. Jean Patry and Earvin Ngapeth notched 17 points apiece for France. Barthélémy Chinenyeze provided six blocks, while Trévor Clévenot had 80 % reception (15 digs, one error, 53 % excellent). Peter Michalovič collected 16 points for Slovakia.