Italy will be playing against Serbia in the final of the 2021 CEV Women's Volleyball European Championship.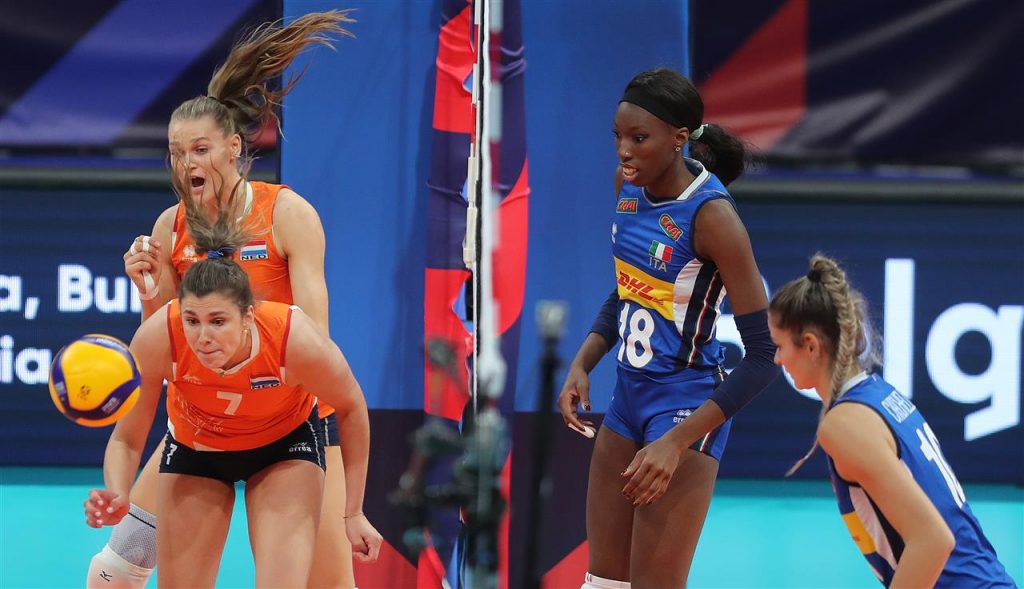 After 12 years, Italy returned to play the final of the continental championship. Beating The Netherlands 3-1 (25-19, 25-17, 16-25, 25-18) in the semi-finals in Belgrade (Serbia), Davide Mazzanti's ladies broke the spell that had lasted since 2009 and a EuroVolley title earned exactly against today's rival (3-0). Thus, Italy scheduled, what is expected to be an intense, gold medal battle against the host and also defending champion Serbia (tomorrow at 8 p.m. CET).
'Le Azzurre' didn't show a high-level game, which is the claim supported by 32 errors they made in total tonight. Paola Egonu highlighted Italy with 24 points. Anna Danesi made six blocks. Nika Daalderop scored 14 points for 'Oranje'.
CEV Women's EuroVolley 2021 – semi-finals:
Turkey – Serbia 1-3 (34-32, 26-28, 23-25, 13-25)
Netherlands – Italy 1-3 (19-25, 17-25, 25-16, 18-25)