Italy completed a poker of wins at the 2021 CEV Men's Volleyball European Championship, beating Slovenia in a direct duel for the top spot in Pool B.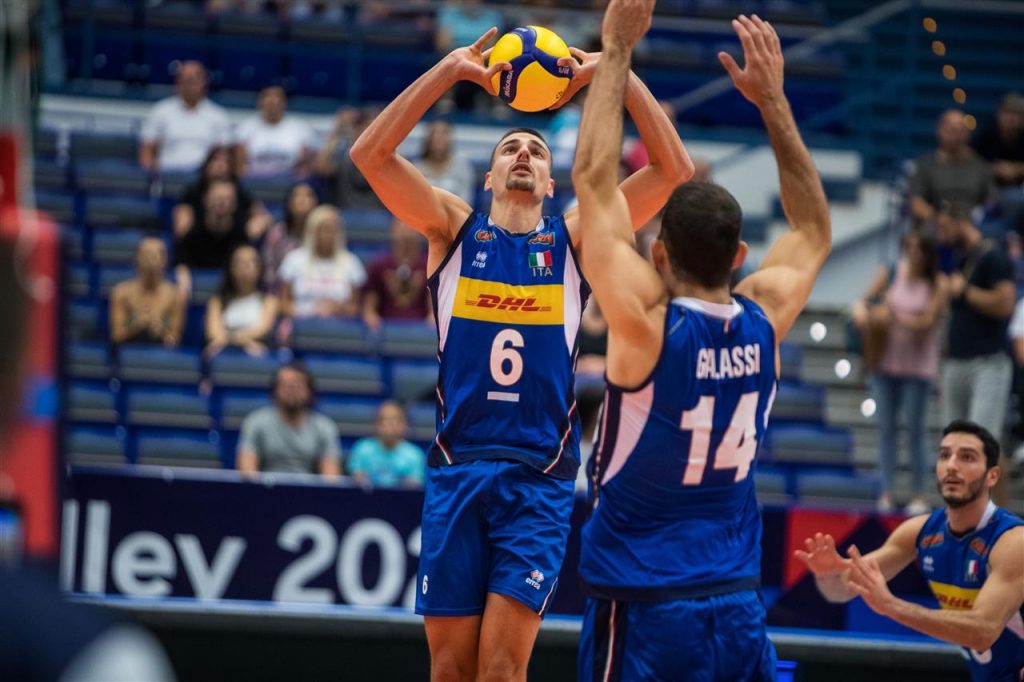 Italy swept Slovenia, achieving the fourth victory out of four matches in Pool B in Ostrava (Czech Republic). The vice-champion succumbed to rejuvenated Italy by 3-0 (27-25, 25-20, 25-23) who will enter the elimination phase as the pool winner, avoiding the other winning teams of the pools until the semi-finals. The 'Azzurri' built their success by overcoming difficulties in the first set in which they saw themselves trailing 16-20, finding the right pace in the continuation of the match. Alessandro Micchieletto tallied 17 points for Italy.
Poland finished the group stage undefeated (5-0). The world champion confidently defeated Ukraine 3-0 (25-15, 25-20, 25-21) and topped Pool A, whose matches it hosted in Kraków, squeezing out Serbia to No.2. Poland's head coach Vital Heynen did not want to gamble today and sent all his biggest stars onto the court from the first point, except for captain Michał Kubiak. Jakub Kochanowaski stood out on the winning side with 12 points.
Croatia achieved a noteworthy result. In its last match in Pool D in Tallinn (Estonia), the team commanded by Emanuele Zanini beat Slovakia in a do-or-die match: 3-1 (25-27, 25-19, 25-19, 31-29). Thus, Croatia qualified for the eighth-finals for the first time in 16 years, being led to this success by Leo Andrić (24 points). He incorporated as many as eight aces in his output! Kruno Nikačević set up four blocks. Croatia is currently third-placed in the pool but could drop to fourth place in case Latvia beat France, which is hardly likely.
Standings