For the first time ever, Portugal secured a spot in the Round of 16 of the CEV Men's Volleyball European Championship.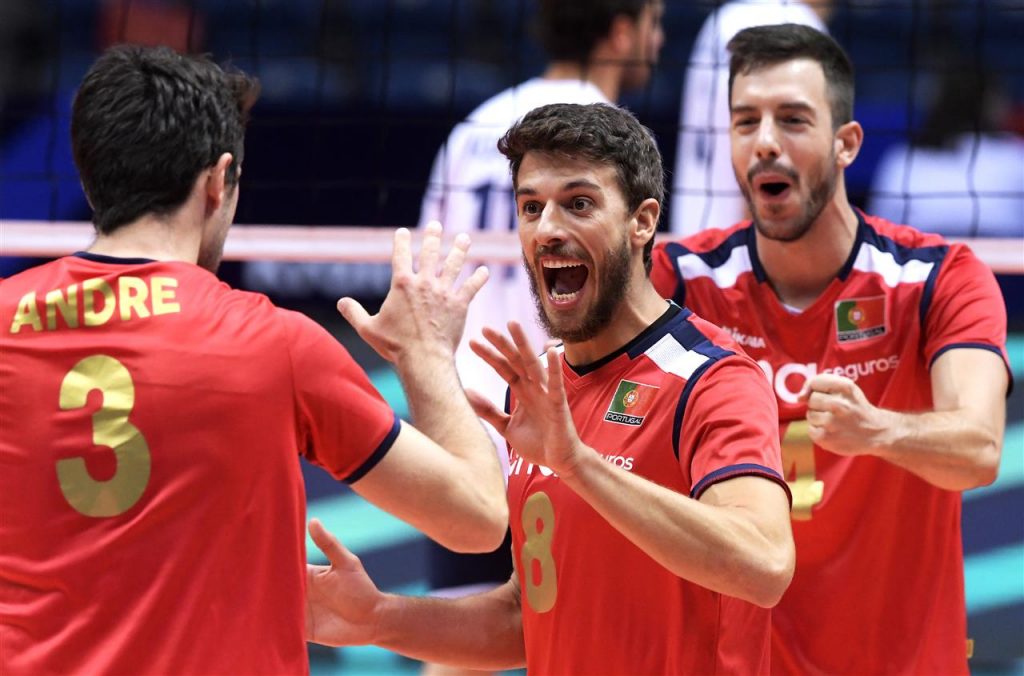 Portugal beat Greece 3-1 (25-22, 24-26, 25-21, 25 -22) in the last game of Pool A in Kraków (Poland) and advanced to the eighth-finals of the CEV Men's EuroVolley 2021, making the historic result for the country's volleyball. It was a direct duel for No.4 in the pool, the only one that remained vacant for participating in the next stage. Actually, taking two sets was enough for Portugal tonight. Alexandre Ferreira top-scored the winning side with 18 points, including four blocks, while Miguel Tavares served four aces. Filip Cveticanin made an 85 % attack (11/13, one error). André Lopes had 79 % reception (14 digs, 64 % excellent).
After quite an interesting Pool C's duel between the two teams that already had playoff tickets in their pockets, Finland fought its way to a victory over Turkey at home in Tampere: 3-2 (25-17, 16-25, 27-29, 25-18, 15-13). The Nordic side knew that it cannot go above fourth place in the pool but, on the other hand, Turkey had a chance to earn No.2 and put themselves in the role of the favorite in the Round of 16. However, due to Turkey's defeat today, Russia remained second. Urpo Sivula led Finland to triumph with 22 points.