The group stage of the 2021 CEV Men's Volleyball European Championship is over.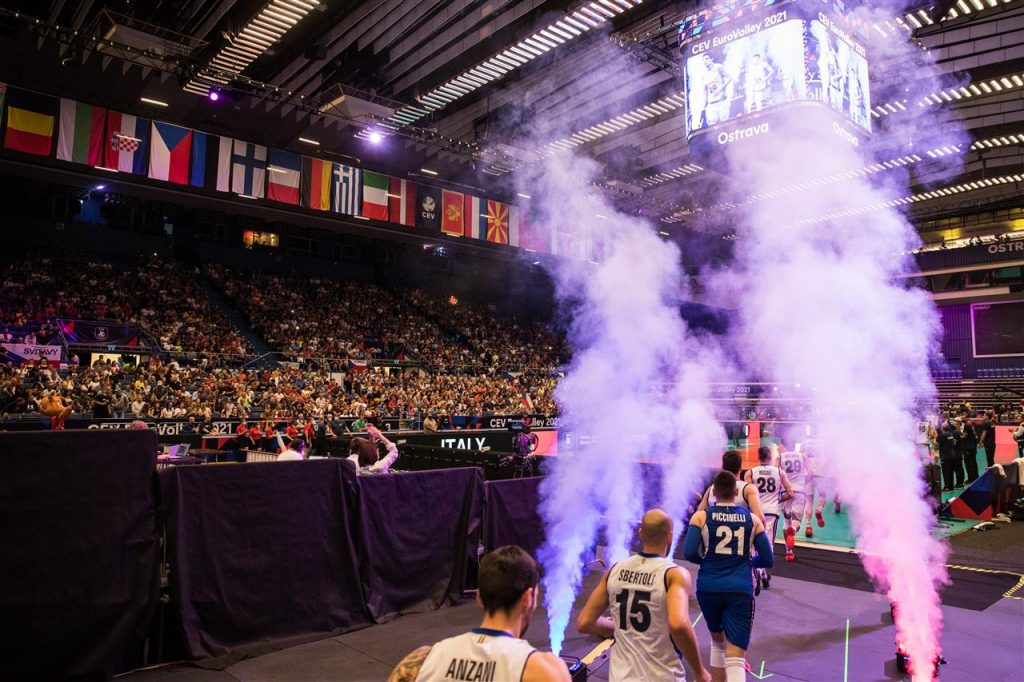 With wins of Italy and France tonight, the group stage of the CEV Men's EuroVolley 2021 came to its conclusion. Tomorrow, September 10 will be a day off for all participants, which will be followed by two matches of the eighth-finals on Saturday, September 11. This stage of the tournament will be spread over two more days afterward.
The number of co-hosts will be reduced from four to two. Poland and the Czech Republic will organize the remainder of EuroVolley. These are the pairs of the 1/8 finals.
September 11:
(C2) Russia – (A3) Ukraine, 5:30 p.m. CET
(A1) Poland – (C4) Finland, 8:30 p.m. CET
September 12:
(B1) Italy – (D4) Latvia, 4 p.m. CET
(C1) Netherlands – (A4) Portugal, 5:30 p.m. CET
(D2) Germany – (B3) Bulgaria, 7 p.m. CET
(A2) Serbia – (C3) Turkey, 8:30 p.m.
September 13:
(B2) Slovenia – (D3) Croatia, 4 p.m. CET
(D1) France – (B4) Czech Republic, 7 p.m.