In the quarter-finals of the 2021 CEV Men's Volleyball European Championship, driven by the 'doping' of its crowd in Gdańsk, Poland wrecked Russia and entered the top four of the tournament.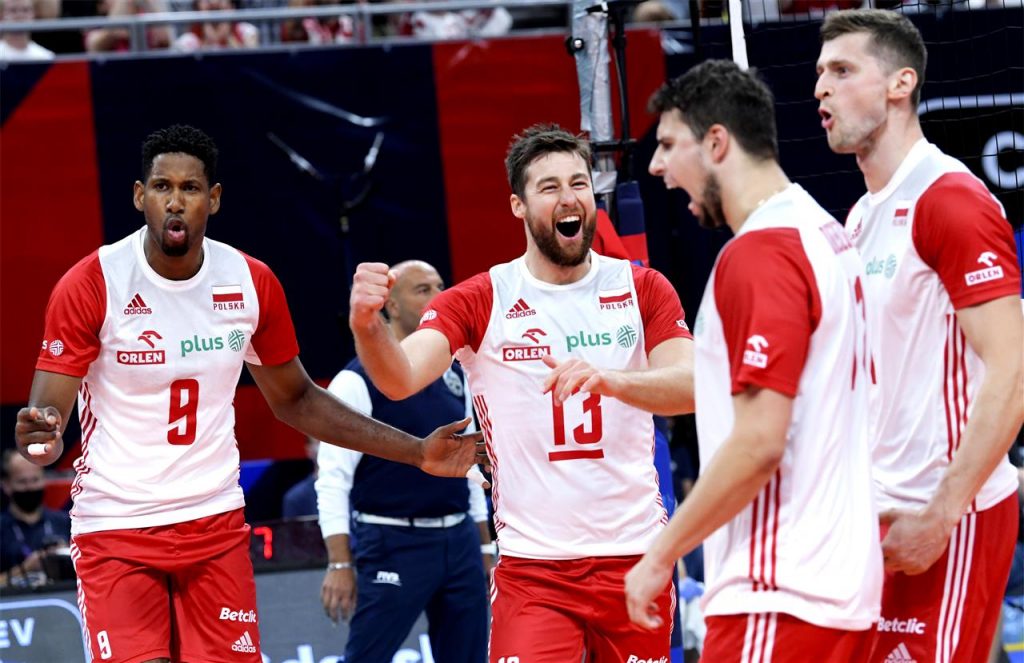 Poland vs Russia is the big classic of men's volleyball as these two had held several epic matches thus far. Tonight, in the quarter-finals of the CEV Men's EuroVolley 2021, the world champion had an extra player on its side – the fans. They filled the stands of the Ergo Arena, which can accommodate 11,000 spectators at volleyball matches, almost to the top. Building on a spectacular 72 % effectiveness in the attack in the first set, Vital Heynen's guys took the next two and eliminated the rival who came to the tournament with the weakened squad: 3-0 (25-14, 26-24, 25-19).
Bartosz Kurek and Wilfredo León scored 14 points apiece on the winning side, with the latter having 74 % attack (14/19, blocked once). Egor Kliuka put down 14 points for 'Zbornaya'.
Quarter-finals of the CEV Men's EuroVolley 2021
September 14:
Netherlands – Serbia 0-3 (23-25, 20-25, 25-27)
Poland – Russia, 8:30 p.m. CET
September 15:
Italy – Germany, 4 p.m. CET
Czech Republic – Slovenia, 7 p.m. CET