Perfect and clinical Italy shredded Germany into pieces and made it to the semi-finals of the 2021 CEV Men's Volleyball European Championships.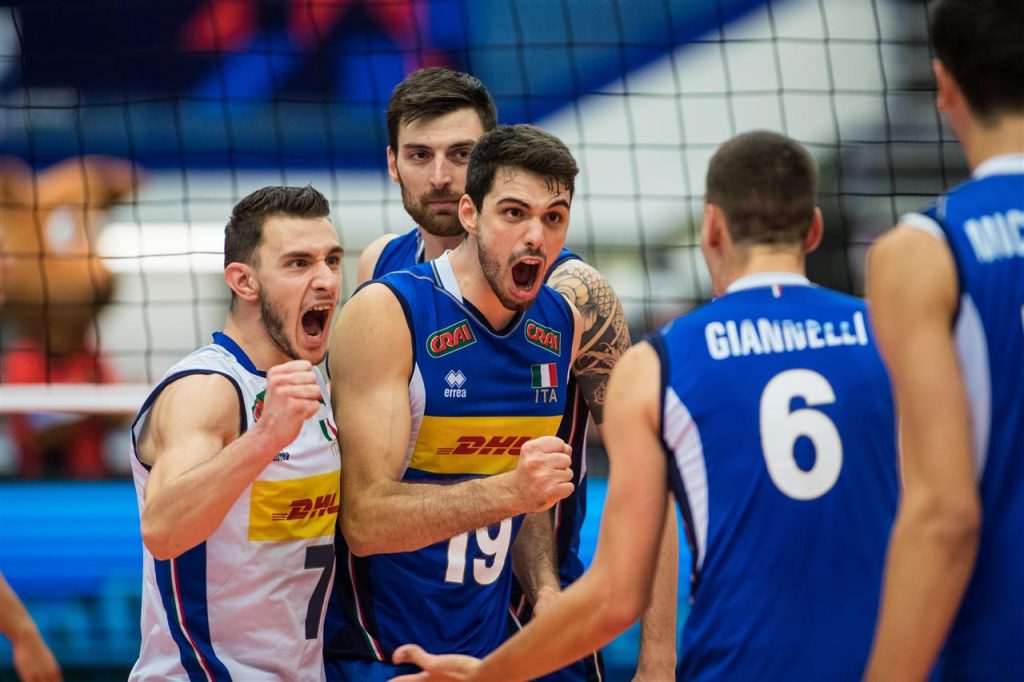 Italy closed the quarter-final match of the CEV Men's EuroVolley 2021 against Germany in Ostrava (Czech Republic) in three sets: partially, 25-13, 25-18, and 25-19. Thus far, 'Azzurri' made an exceptional and absolutely unexpected result given they came to the tournament with a group of players that has been practically formed just before EuroVolley: seven consecutive victories (no defeats) and only 2 lost sets.
Italy always maintained a high concentration throughout the match against Germany to return to the top four in Europe after six years of fasting and for the 15th time in history. Everything went downhill to Germany today, and its defeat came largely due to the fact that its superstar György Grozer left the court in the first set, put an ice bag on his knee, and never returned. Alessandro Michieletto top-scored Italy with 13 points. Moritz Karlitzek notched 11 on the losing side.
Quarter-finals of the CEV Men's EuroVolley 2021
September 14:
Netherlands – Serbia 0-3 (23-25, 20-25, 25-27)
Poland – Russia, 8:30 p.m. CET
September 15:
Italy – Germany 3-0 (25-13, 25-18, 25-19)
Czech Republic – Slovenia, 7 p.m. CET