In the preliminary stage of the CEV Champions League, two matches were played yesterday. Shakhtior Soligorsk and CDV Guaguas Las Palmas achieved victories in the first matches of this phase.
IBB Polonia London played against the champion of Belarus, Shakhtior Soligorsk, in the preliminary round of the CEV Champions League. The result of the match was 3-2 in favor of the Belarusian team. Artem Masko from Shakhtior was the top scorer of the match with 22 points, followed by his teammate Pavel Audochanka who scored 15. Ramon Martinez Gion with 15 points was the top scorer of IBB Polonia London. Due to the pandemic situation and the restrictions it caused, thanks to the support of CEV and the agreement of the two clubs, two matches will be played in a neutral place in Poland – the second match will follow on Thursday, October 7th.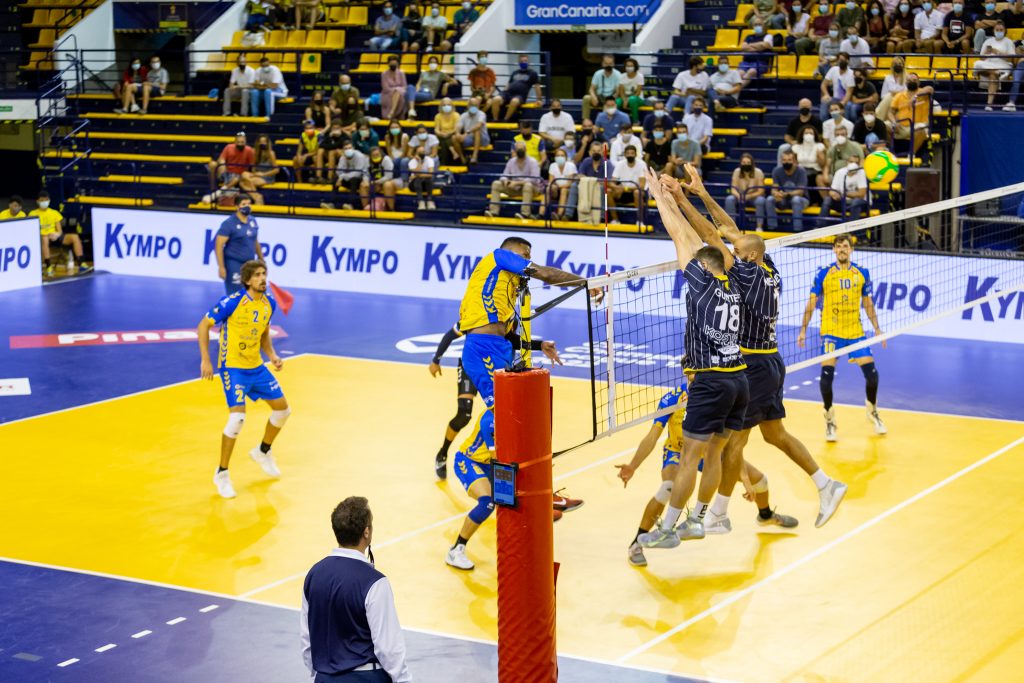 In the second game of the day, CDV Guaguas Las Palmas started their journey through the CEV Champions League in the best possible way as they set the pace from the start to the end of the game and achieved a 3-0 victory over the Bulgarian team, Hebar Pazardzhik. Yosvany Hernández Cardonell and Borja Ruiz were the best players in the home team, while Bradley Gunter stood out for the guests. Yosvany Hernández Cardonell was the top scorer of the match with 20 points, while Borja Ruiz added 12. Bradley Gunter with 18 points was the top socrer of Hebar Pazardzhik.
October 5, 2021
IBB Polonia London – Shakhtior Soligorsk 2-3 (25-17, 15-25, 23-25, 25-20, 13-15)
CDV Guaguas Las Palmas – Hebar Pazardzhik 3-0 (25-21, 25-22, 25-21)
October 7, 2021
Shakhtior Soligorsk – IBB Polonia London
October 14, 2021
Hebar Pazardzhik – CDV Guaguas Las Palmas
Today, 6 more matches of the 2nd round of the preliminary phase of the CEV Champions League are scheduled:
OK Mladost Brcko (BiH) – Olympiacos Piraeus (GRE)
Budva Volley (MNE) – HAOK Mladost Zagreb (CRO)
CSM Arcada Galati (ROM) – CEZ Karlovarsko (CZE)
Bigbank Tartu (EST) – Sport Lisboa e Benfica (POR)
Rieker UJS Kmarno (SVK) – UVC Holding Graz
Draisma Dynamo Apeldoorn (NED) – Ford Levoranta Sastamala (FIN)