Vojvodina NS seme triumphed in the Serbian Men's Volleyball Super Cup for the fourth time.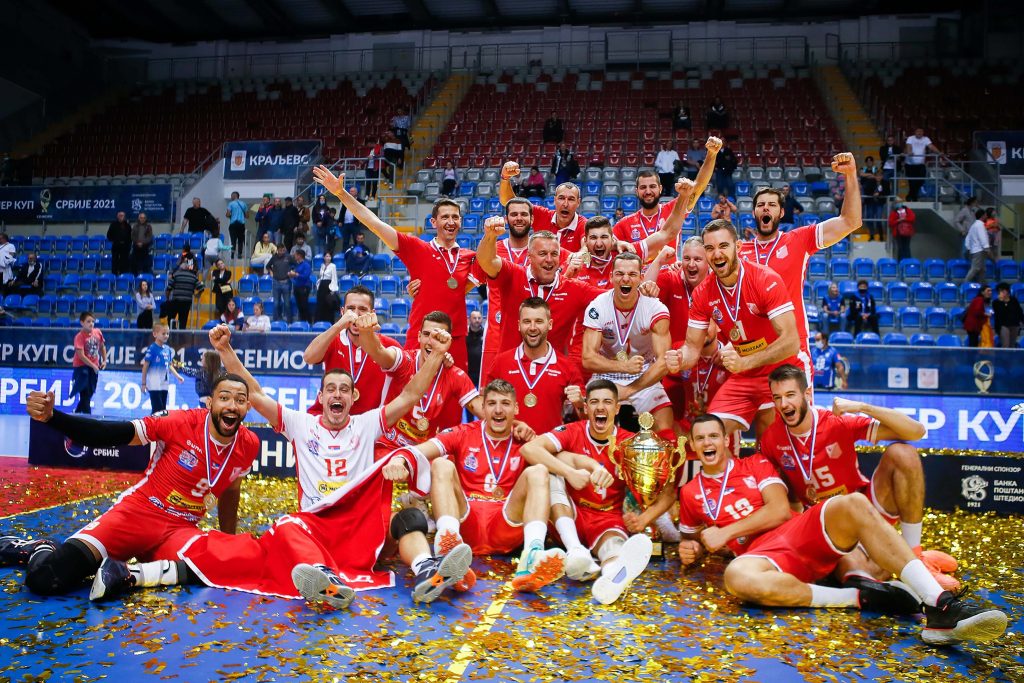 Vojvodina NS seme saddened 3,500 spectators in Kraljevo by beating the hosts Ribnica for the 2021 Serbian Men's Super Cup (Super kup Srbije). The Novi Sad side triumphed in four sets, partially 19-25, 26-24, 25-21, and 25-21. After taking the opening set, Ribnica had the opportunity to double the advantage but missed it so the visiting club took the third title in a row in the competition.
Bulgarian Radoslav Parapunov highlighted Vojvodina with 24 points, while Stevan Simić set up four blocks.