The most interesting face-off within the 1st Round of the 2022 CEV Men's Volleyball Champions League out of those on schedule today was held in the Czech Republic.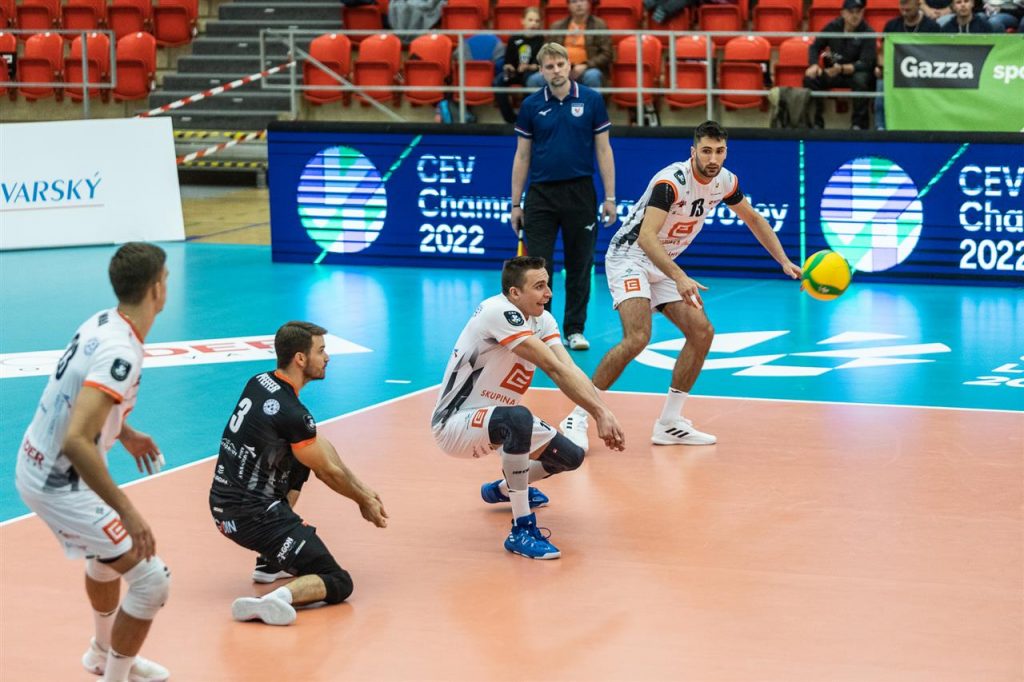 Czech's ČEZ Karlovarsko went to the 2nd qualifying round of the CEV Men's Champions League Volley 2022 after a Golden Set. The club from Karlovy Vary lost 2-3 to CSM Arcada Galați in Romania in the first leg, but the Jiří Novák's charges took care of drama, beating the rivals with the same score at the home, and subsequently won the decisive gold set 15-10. Patrik Indra highlighted Karlovarsko with 30 points.
Thanks to a double straight-set triumph over Bosnia's Mladost Brčko, Greece's Olympiacos Piraeus made it to the next round.
The rematch between Finland's Ford Levoranta Sastamala (also known as VaLePa) and Dutch Draisma Dynamo Apeldoorn had the potential to be dramatic as the one between Karlovarsko and Arcada, especially when Dynamo took the third set, but, VaLePa players (especially Antti Sakari Mäkinen /25 points/) were not in a mood for a golden set. They took the fourth set by which they upgraded a 3-2 win from the first leg.
Taking another 3-1 victory against Estonia's Bigbank Tartu, to which they were led by Brazilian André Ryuma 'Japa' (22 points) and Ivo Casas (86 % reception /22 digs, 64 % excellent/), Portugal's Sport Lisboa e Benfica advanced to the 2nd Round.
CEV Men's Champions League Volley 2022 – 1st Round, 2nd leg (today's matches):