Qatar's Al-Arabi Sports Club advanced to the grand finale of the 2021 Asian Men's Club Volleyball Championship in Nakhon Ratchasima, Thailand, where they will face Iran's Sirjan Foulad Iranian.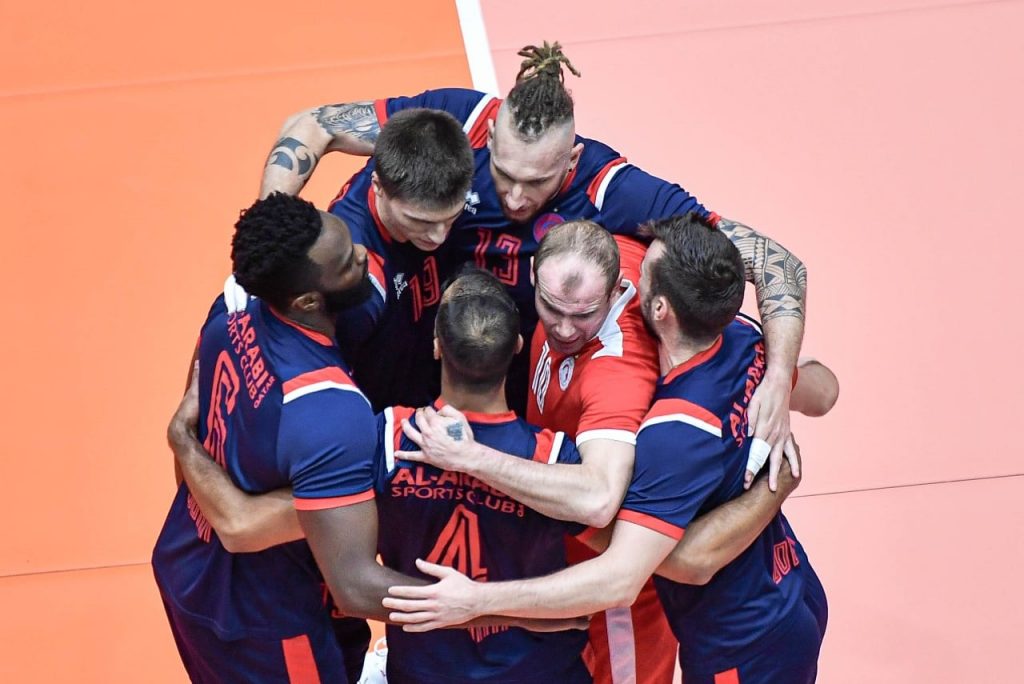 Al-Arabi came from behind twice against pumped up Burevestnik Almaty from Kazakhstan in the semi-finals of the 2021 Asian Men's Club Championship: 3-2 (15-25, 25-15, 15-25, 28-26, 15-9). The Doha side will vie for their second title (the first one was in 2012) in five final showdowns in total. Brazilian Felipe Banderó tallied 26 points for Al-Arabi today.
Sirjan cruised past hosts Nakhon Ratchasima QminC VC in the other semi-final (3-0: 25-19, 25-23, 25-22) to set up a replay of the group stage clash with Al-Arabi in which they prevailed 3-1, thanks to which they secured a top spot in Pool B. Sirjan's Mojtaba Gholizad scored a match-high 16 points, helping his team become the eighth Iranian side to play for the gold medal in the continental championship. As for Sirjan, this will be their first-ever final in the Asian elite club competition.
2021 Asian Men's Club Championship – semi-finals: