Bulgarian titleholders Hebar Pazardzhik will play in the groups of the 2022 CEV Men's Volleyball Champions League for the first time ever.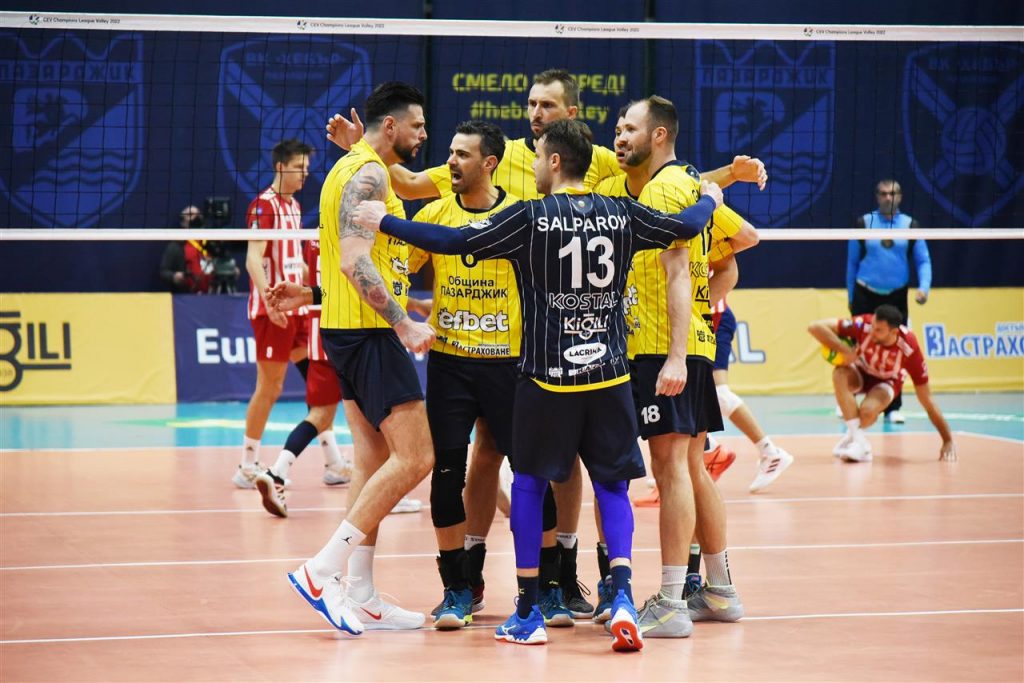 Hebar Pazardzhik qualified for the group stage of the CEV Champions League Volley 2022 | Men for the first time in club history. The champions of Bulgaria beat Greece's Olympiacos Piraeus 3-1 (21-25, 25-23, 25-19, 25-23) in a rematch of the 3rd Qualifying Round. The first match, a week ago, played in Pazardzhik, ended with a score of 3-1 in favor of Hebar. So, five years after the participation of Marek Union-Ivkoni Dupnitsa, Bulgaria will again have representatives among the best teams in the club competition on the continent. With 13 points, Todor Aleksiev was Hebar's top scorer today. Viktor Yosifov set up four blocks. Hebar entered Pool A of the tournament, where their rivals will be Jastrzębski Węgiel (Poland), KNACK Roeselare (Belgium), and VfB Friedrichshafen (Germany).
The other team that is through to the group stage via qualifier is Sport Lisboa e Benfica. Portugal's side achieved so for the second time, doing it after a 3-1 triumph in the Czech Republic against ČEZ Karlovarsko. The first match ended with the win of Karlovarsko of 3-2. Veterans stood out for Benfica: Hugo Gaspar tallied 19 points, eight of which in the fourth set (which turned to be decisive), and Brazilian Flávio Soares 'Zelão' made four blocks. The compatriot of the latter, André Ryuma 'Japa', had 82% reception (33 digs, 58% excellent).
CEV Champions League Volley 2022 | Men – 3rd Qualifying Round, 2nd leg: