After being on the verge of suffering an upset, Itambé Minas beat Fluminense and managed to remain undefeated in the 2021/22 Brazilian Women's Volleyball Championship.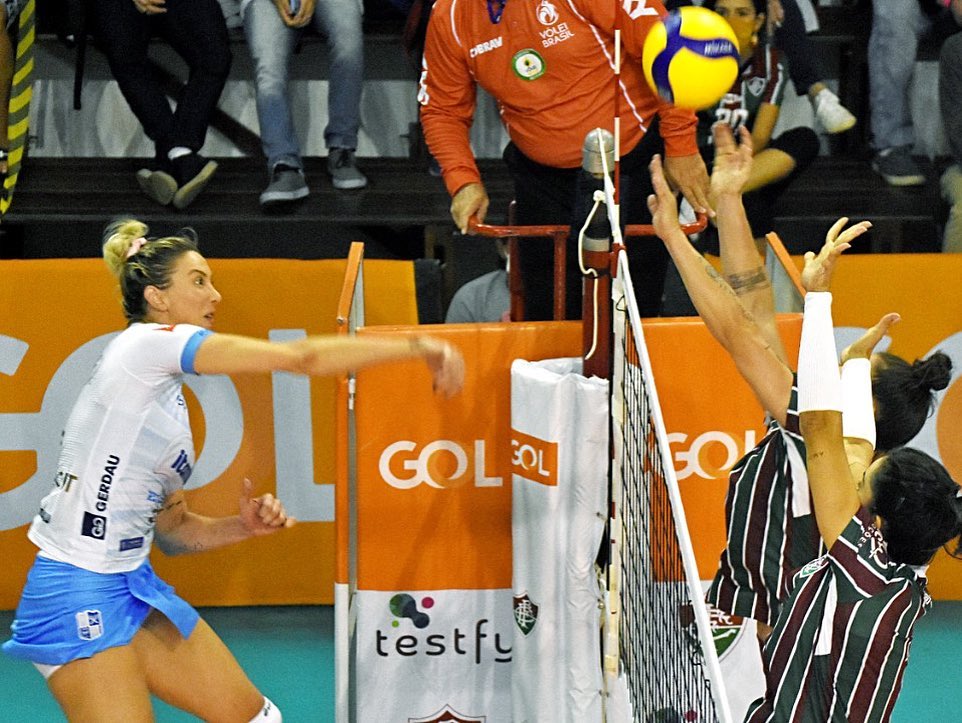 Minas defeated Fluminense 3-2 in Round 3 of the 2021/22 Women's Superliga, partially 25-12, 22-25, 18-25, 26-24, and 15-10. Even though they lost today, the 'Tricolor' showed another good performance in the competition and despite having only one victory in three games, they earned points playing the tie-break in all of them. As for the titleholders, this is their fourth victory in as many games in Superliga and, for the first time in the competition this season, the team from Belo Horizonte dropped a set (two, actually). Thaísa Daher top-scored Minas with 21 points, including four blocks.
Dentil Praia Clube beat Osasco São Cristóvão Saúde in the top match and assumed the isolated leadership of the Superliga. On the road, the Uberlândia team prevailed in straight sets and imposed first defeat on the São Paulo team this season. With the result, Praia reached 12 points, being one point ahead of Minas, which is second with 11 points. Dominican Brayelin Martínez tallied 19 points for Praia, while her sister Jineiry made four blocks. Kasiely Clemente 'Kasi' had 71% reception (14 digs, 43% excellent).
After two wins out of two encounters, Barueri Volleyball Club had to lay down their weapons for the first time in the 2021/22 Superliga. The team commanded by the Brazil National Team head coach Zé Roberto lost 1-3 to Esporte Clube Pinheiros for which Edinara Brancher scored 14 points and Daniele Oliveira 'Dani Suco' set up six blocks.
SESC RJ Flamengo and Unilife-Maringá took their inaugural victories in the season.
2021/22 Women's Superliga – regular season, Round 3: