In today's rematches of the 1/16 finals of the 2022 Women's CEV Cup, three teams secured a berth in the next stage.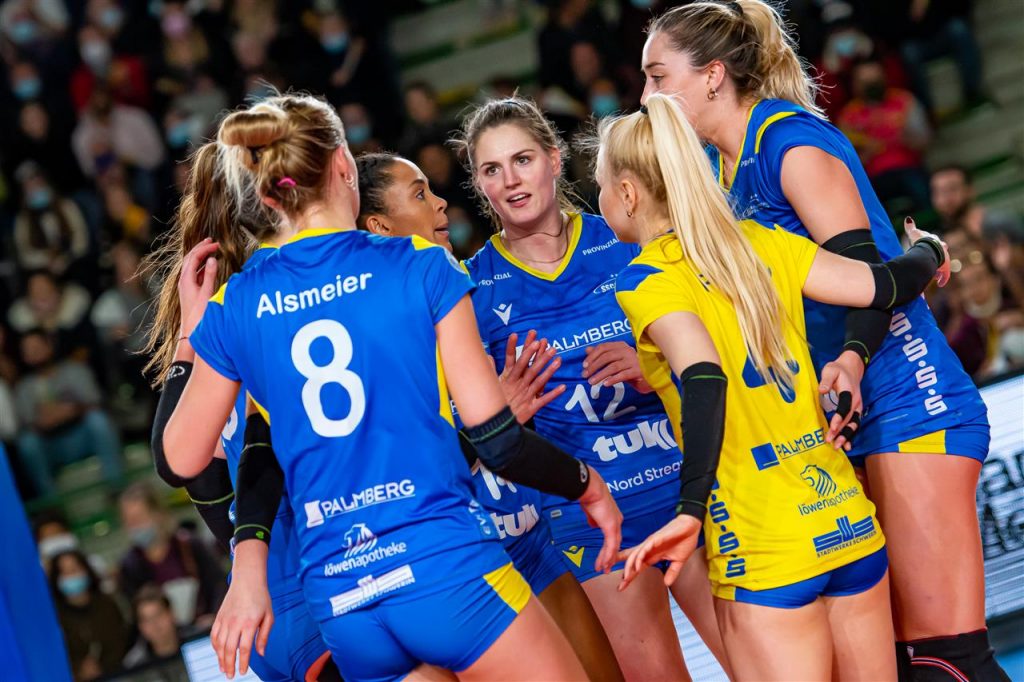 Germany's SSC Palmberg Schwerin have reached the Round of 16 of the CEV Volleyball Cup 2022 | Women. With a score of 3-2 (25-14, 25-22, 23-25, 24-26, 15-13) the team of head coach Felix Koslowski won the 2nd leg away against France's VB Nantes. Given that the Bundesliga team won the 1st leg a week ago 3-1, it could even afford to lose 2-3 in the rematch. Lina Alsmeier top-scored Schwerin with 18 points, while Lea Ambrosius set up four blocks.
Led by Nicole Eiholzer (27 points) and American Blake Mohler (four blocks), Swiss TSV Volley Düdingen achieved another three-point worth victory over Czech PVK Olymp Praha and progressed to the eighth-finals.
After taking the first two sets of the rematch against Proton Saratov, Uralochka-NTMK Ekaterinburg finished the job regarding the qualification to the next stage. The side under the command of legendary Nikolay Karpol prevailed 3-1 in the 1st leg of this all-Russian face-off. Kseniia Parubets was on a high level for Uralochka tonight, notching 31 points (70% reception; 20 digs, 35% excellent). Elizaveta Kotova made four blocks.
CEV Volleyball Cup 2022 | Women – 1/16 finals, 2nd leg (today's matches):