THY İstanbul broke the invincibility of Igor Gorgonzola Novara in the 2022 CEV Women's Volleyball Champions League.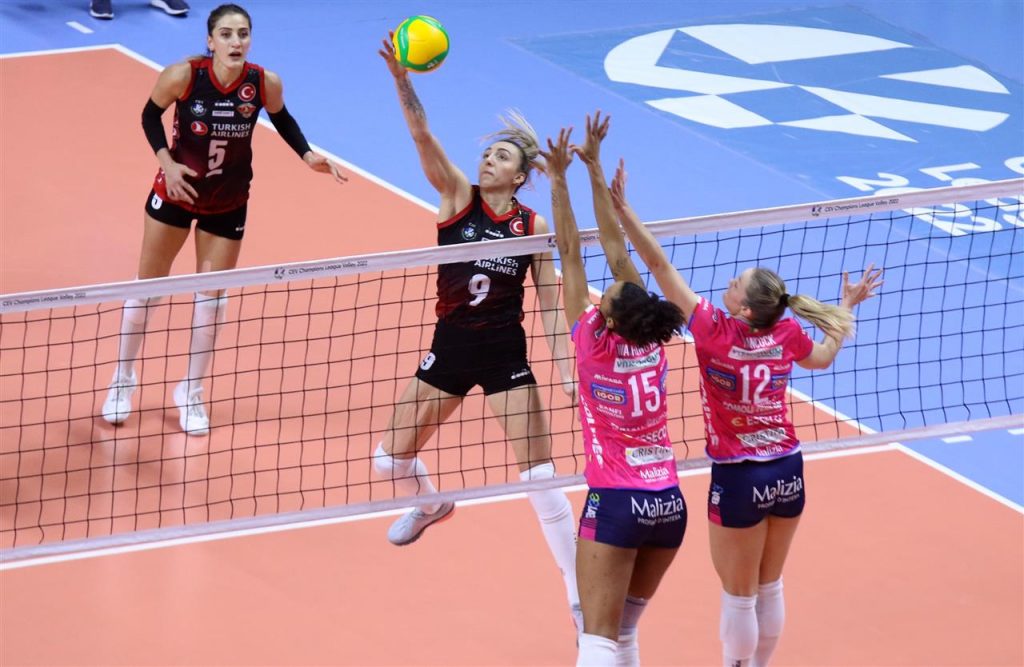 Italy's Novara lost their unbeaten record in the CEV Champions League Volley 2022 | Women in Istanbul (arrived with only 9 players due to Covid-19 infections) but return home with direct qualification to the quarter-finals from Pool C, pocketed after Russia's Dinamo Moscow lost by a forfeit against VK Dukla Liberec (the Czech side refused to issue visas to 5 members of Dinamo while CEV denied the request of Russians to postpone the match). Ahead of the last round, Round 6, Novara have 12 points (4-1) and arithmetically secured No.1 in the pool. The 3-1 win over Novara today, most probably, won't be enough for Turkey's THY to reach the next stage of the CL. Canadian Kiera Van Ryk top-scored THY with 14 points (93% attack; 13/14). Americans Lauren Carlini and TeTori Dixon set up 4 blocks apiece.
Unlike Novara, their compatriots A. Carraro Imoco Conegliano, as well as Poland's Developres Rzeszów, kept their unbeaten runs in Pool E and Pool A, respectively. Both swept their rivals and will likely go to playoffs as pool leaders or, at least, as 2 of the best 3 runners-up. Imoco's match against ŽOK Ub was special for the head coach of 'The Panthers', Daniele Santarelli. This was his first visit to Serbia as the new man in charge of its women's national team.
CEV Champions League Volley 2022 | Women – group stage, Round 5 (today's matches):