The players of Mladost Zagreb completed the job started a week ago and made a sensational feat by eliminating ŁKS Commercecon Łódź from the 2022 CEV Women's Volleyball Cup.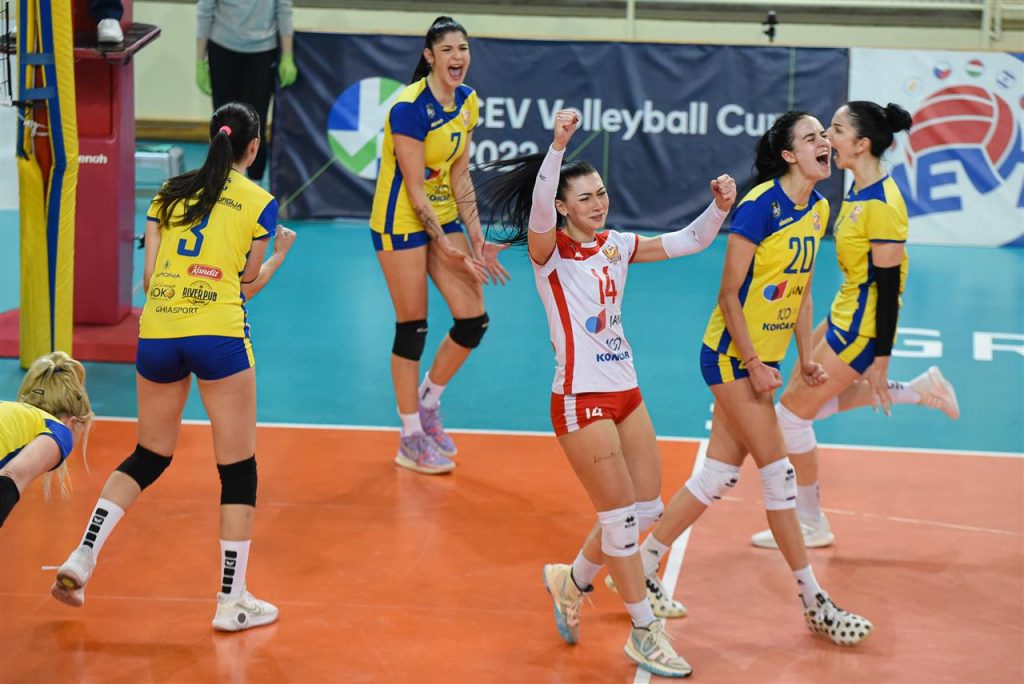 Mladost became the second side to advance to the semi-finals of the CEV Volleyball Cup 2022 | Women after Turkey's Eczacıbaşı Dynavit İstanbul did the same last week. A week ago, the Croatian champions made a big surprise in Poland, beating the far more valuable and experienced ŁKS in five sets in the first leg of the quarter-finals, opening the door to the Top-4. Mladost went through this door, doing what only a few dared to predict. The young team from the Croatian capital which has several teenagers on the roster, qualified to the semis in the most dramatic way, after the Golden Set due to the fact that the Polish bronze medalists achieved a 3-2 victory in the rematch on the road.
Martina Šamadan and Mika Grbavica top-scored Mladost with 22 points apiece. In the semi-finals, the Zagreb club will play against a German rival, that's for sure. Whether it will be SSC Palmberg Schwerin or Allianz MTV Stuttgart will be known after these two finish their quarter-final face-off which is yet to start.
CEV Volleyball Cup 2022 | Women – quarter-finals (today's matches):
Mladost Zagreb – ŁKS Commercecon Łódź 2-3 (29-27, 21-25, 14-25, 25-20, 9-15), Golden Set 15-11