Day 1 of the group stage of the 2023 CEV Men's Volleyball Champions League saw the turnaround of Berlin Recycling Volleys against Hebar Pazardzhik.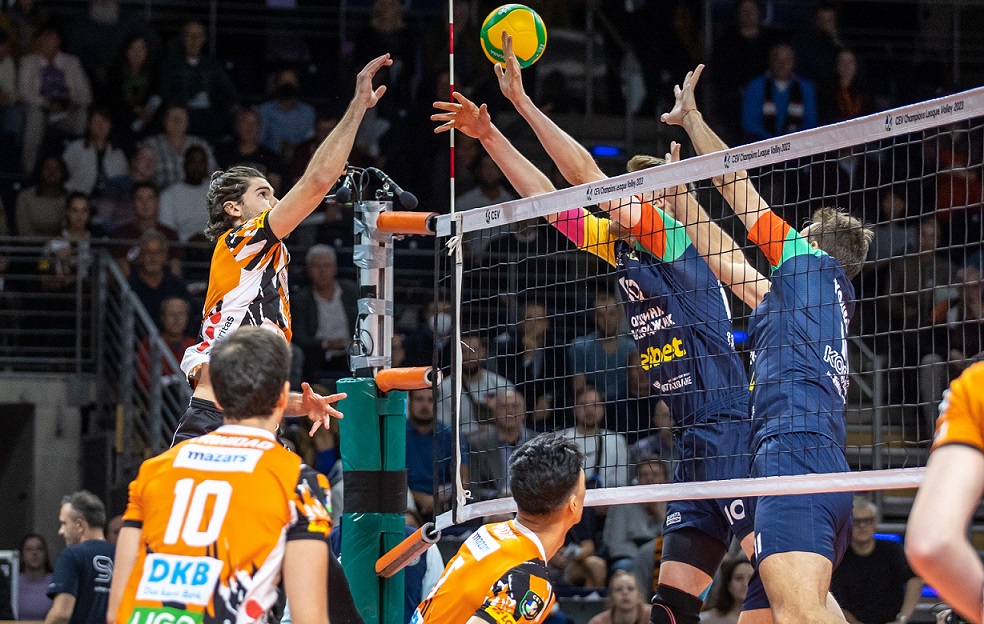 Germany's Berlin turned a two-set deficit against Bulgaria's Hebar (a team that secured a place in the group stage through qualifiers) into a win on the first day of the competition in the CEV Champions League Volley 2023 | Men. Berlin didn't properly come into play in Pool B's encounter at home for a long time, but then their attackers turned up the heat. Close to 4,000 spectators at the famous Max-Schmeling-Halle saw the end of the tie-break all standing and cheering.
The Franco-Czech duo Carle-Šotola was most deserving of the win of the German side, scoring 27 and 25 points, respectively. The former served 4 aces, just like his teammate from Brazil, Matheus Krauchuk. Australian middle blocker, Nehemiah Mote, made 92% of attacks (11/12, blocked once). Todor Aleksiev and Italian Jacopo Massari tallied 20 points apiece for Hebar.
Jastrzębski Węgiel started their campaign in the Champions League with a straight-set win over Vojvodina NS Seme Novi Sad. Apart from the opening set, the Serbs had no tangible chance against the Polish vice champions. This meeting inaugurated the competition in Pool A.
Frenchman Trévor Clévenot of Jastrzębski scored a match-high 17 points. Bulgarian Radoslav Parapunov put down 12 for Vojvodina.
CEV Champions League Volley 2023 | Men – group stage, Round 1, today's matches: