Crvena Zvezda Beograd are back in the CEV Women's Volleyball Champions League after almost a decade.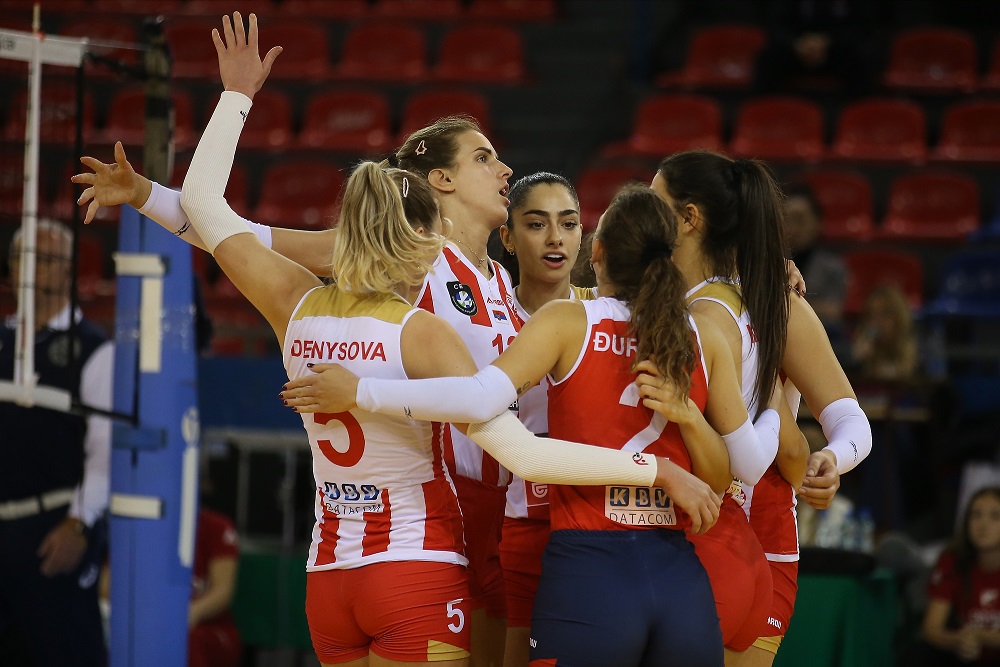 Crvena Zvezda Beograd reached the group stage of the CEV Champions League Volley 2023 | Women competition over Calcit Kamnik. Already with the score of 2-1 in sets, the celebration of the Serbia side could begin. Such a result in the rematch of the 2nd Qualifying Round against the Slovenian champions marked the return of the team from Serbia's capital of Belgrade to the strongest club competition in Europe after nine years. Crvena Zvezda won the first match on the road, 3-1, and the second match at home with the same score.
Božica Marković top-scored for the winners with 17 points. Isidora Rodić made 4 blocks. Crvena Zvezda will go to Pool C with the world and European champions VakıfBank (Turkey), Italian Novara, and German Potsdam.
Crvena Zvezda won't be the only club to earn a slot in the group stage through qualifications. The name of the other club to go there will be known after tomorrow's rematch between Hungary's Vasas and Spain's La Laguna: the first match ended with Vasas' win of 3-0.
CEV Champions League Volley 2023 | Women – 2nd Qualifying Round: