In the last few seasons, VakıfBank, Eczacıbaşı, and Fenerbahçe were the sides who used to be segregated from the rest of the Turkish Women's Volleyball Championship in terms of points for the largest part of the competition. This isn't the case in 2022-23.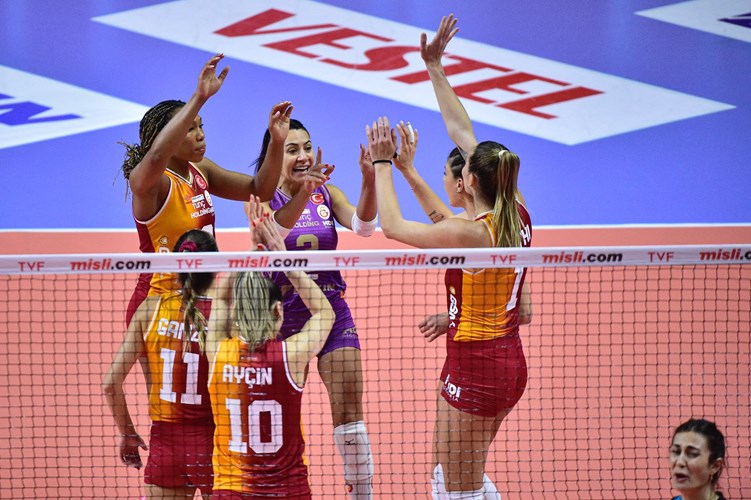 Galatasaray HDI Sigorta turned a spotlight on themselves at the start of the 2022-23 Misli.com Sultanlar Ligi. 'The Lionesses' are undefeated after three rounds of the regular season, pointing out their candidacy for the fight for the medals. In Round 3, they beat Bolu Belediyespor 3-1, losing their first set in the season.
The Greek outside hitter, Anthí Vasilantonáki, and İlkin Aydın shared the match's top-scorer accolades with 21 points apiece. Serb Mina Popović made 6 blocks, while Ayçin Akyol had 71% attack (12/17) and 5 blocks. Ceren Kapucu (maiden Kestirengöz) tallied 14 points for Bolu.
Following their straight-set wins over İlbank and Nilüfer Belediyespor, the titleholders VakıfBank and Eczacıbaşı Dynavit are also 3-0. Giovanni Gudetti's team is leading the charts, Galatasaray are second, and 'The Tigers' are third – all with perfect records, 9 points, and a set ratio of 9-1.
2022-23 Misli.com Sultanlar Ligi – regular season, Round 3: