The tie-break has to define the winners of the 2022 Polish Women's Super Cup, but it came after the great comeback of the trophy holders, Developres BELLA DOLINA Rzeszów.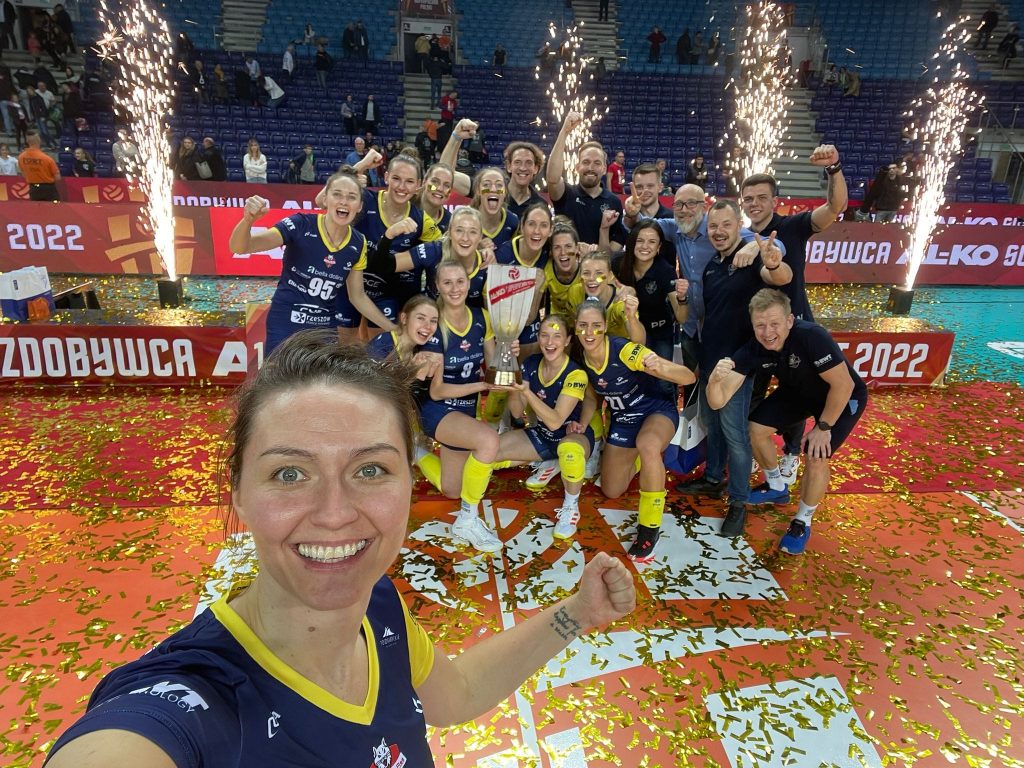 Grupa Azoty Chemik Police were 2-0 up in the match for the 2022 Polish Women's Super Cup (AL-KO Superpuchar Polski Kobiet im. Andrzeja Niemczyka) against Developres BELLA DOLINA Rzeszów. It looked like the Polish champions would take the trophy in front of their own crowd in the Netto Arena in Szczecin. The trophy holders, however, turned the fate of the duel around and triumphed after the tie-break.
The duels between Chemik and Developres are electrifying almost every time. Tie-breaks are very often on the 'menu'. This was the case in the last game played during the previous TAURON Liga season, as well as in the Polish Super Cup, a year ago. The team commanded by Frenchman Stéphane Antiga showed strong will today. Not even losing a huge advantage in the second set of +7 discouraged them, as they came back stronger to reverse the match from 0-2 to 3-2, with partial scores of 22-25, 24-26, 25-16, 25-18, and 15-10.
The Czech opposite of Developres, Gabriela Orvošová, scored a match-high 27 points. Weronika Centka made 4 blocks. Serb Jovana Brakočević-Canzian put down 25 points for Chemik.