Sir Sicoma Monini Perugia earned their second win in as many games in the 2023 CEV Men's Volleyball Champions League.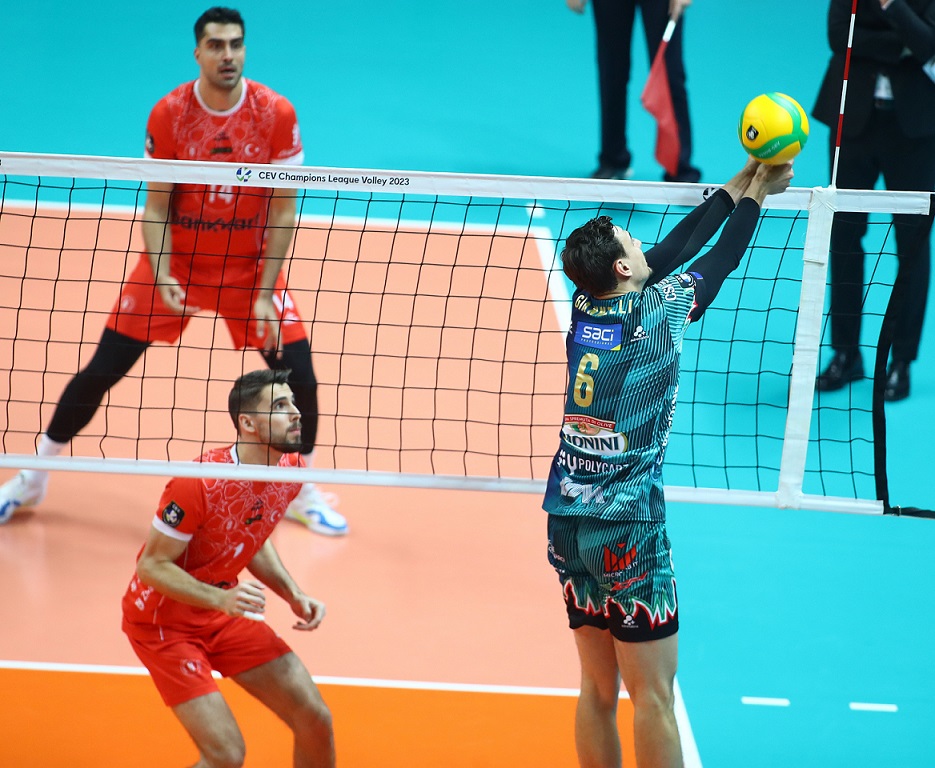 Sir Sicoma Monini Perugia earned a comeback victory in the second round of the CEV Champions League Volley 2023 | Men against Ziraat Bank Ankara. After losing the first set, the 'Block Devils' beat the Turkish champions 3-1 in Pool E and put the rivals in an inevitable position already after two matches (0-2). Wilfredo León was a starter for the first time since the horror fall in the Italian Super Cup and put down 19 points, just like his teammate from Luxembourg (with an Italian passport) Kamil Rychlicki. Argentine Sebastian Solé made 4 blocks.
It was a tough match at the TVF SC Başkent Sports Hall in Ankara, with the hosts putting in a high-level performance, trying to redeem themselves for a surprising opening loss in Germany that forced the SuperLega vice-champions to play a point-to-point match for large stretches. The Dutchman Wouter Ter Maat top-scored Ziraat with 25 points (72% attack, 23/32).
Jastrzębski Węgiel added another Champions League win, but it was not easy for the Polish silver medalists in France. They were clear favorites in Pool A's encounter against France's Montpellier HSC VB and they confirmed it. Despite the fact that they didn't show their full potential, the PlusLiga leaders won their second match of competition but only after losing the first set and struggling in the third that could've gone the other direction.
The French duo Boyer-Clévenot scored the joint team's match-high of 16 points. Jakub Popiwczak had 77% reception (22 digs, 41% excellent). Théo Faure scored 17 points for Montpellier.
Italy's Cucine Lube Civitanova didn't excel in a duel against France's Tours VB in Pool B but collected a three-point worth win. Turkey's Halkbank Ankara recovered from a first-round defeat to Poland's Aluron CMC Warta Zawiercie (3-1 vs Bulgaria's Hebar Pazardzhik today) to down Germany's Berlin Recycling Volleys in Pool B with a score of 3-1. Poland's Grupa Azoty Kędzierzyn-Koźle (ZAKSA) swept Belgium's Decospan VT Menen in Pool D to reach 2-0, while Italy's Trentino Itas lost a set in the Czech Republic against ČEZ Karlovarsko but dominated in the other three to also be 2-0 in this pool.
CEV Champions League Volley 2023 | Men – group stage, Round 2: