Turning over the match, Osasco São Cristóvão Saúde beat Gerdau Minas in Round 4 and broke the rival's invincibility in the 2022–23 Brazilian Women's Volleyball Championship.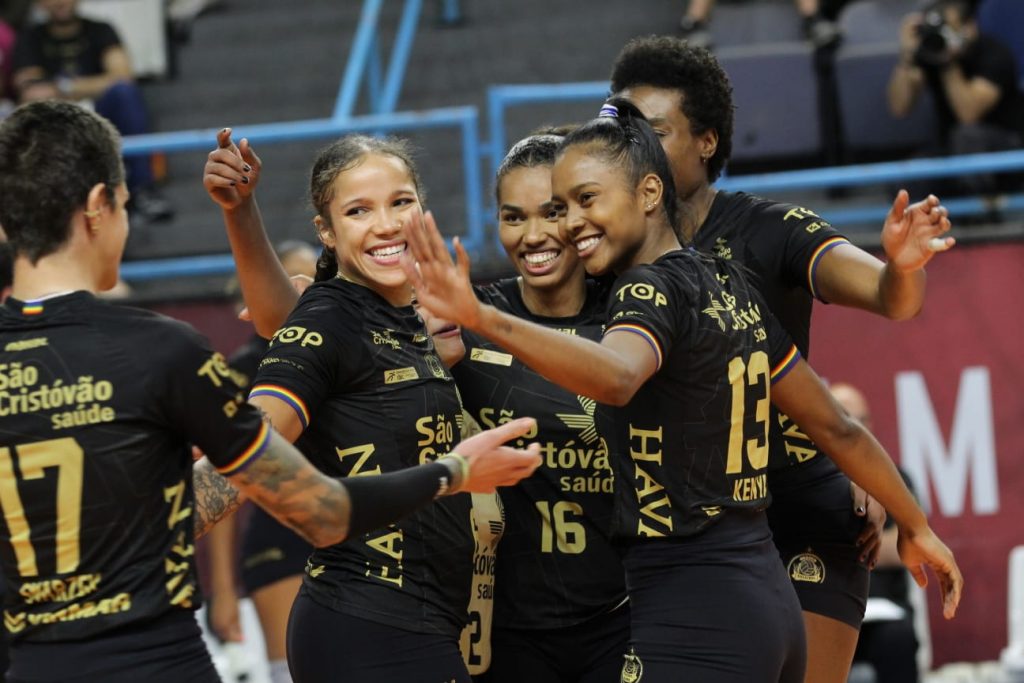 Osasco were in full control of the encounter at home, not counting the first set, and defeated the current champions Minas by three sets to one (partials of 27-29, 25-17, 25-16, and 25-20) in Round 4 of the 2022–23 Superliga 1XBET Feminina. Playing in front of packed stands (4,800 supporters) at their Ginásio José Liberatti in São Paulo, Osasco imposed the first defeat of Minas in the current edition of the Brazilian league. After losing the match, Minas remained in second place in the table with 9 points and a 4-1 record. Osasco are in fourth place with 8 points and a balance of 3-1.
Tifanny Abreu was the highlight for Osasco in the offense with 15 points, being backed up by four more teammates in double digits in scoring. Adenízia Ferreira made 5 blocks. Natália Araújo 'Natinha' had 70% reception (10 digs, 50% excellent). Kisy Nascimento tallied 17 points for Minas, including 4 blocks. Nyeme Nunes made 70% reception (23 digs, 1 error, 26% excellent).
2022-23 Superliga 1XBET Feminina – regular season, Round 4: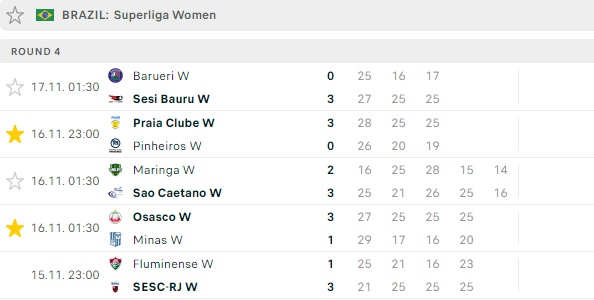 December 16:
Brasília Vôlei – ABEL Moda Vôlei