In addition to Italy's Cucine Lube Civitanova and Germany's VfB Friedrichshafen yesterday, four more teams secured advancement to the knockout stage of the 2023 CEV Men's Volleyball Champions League today.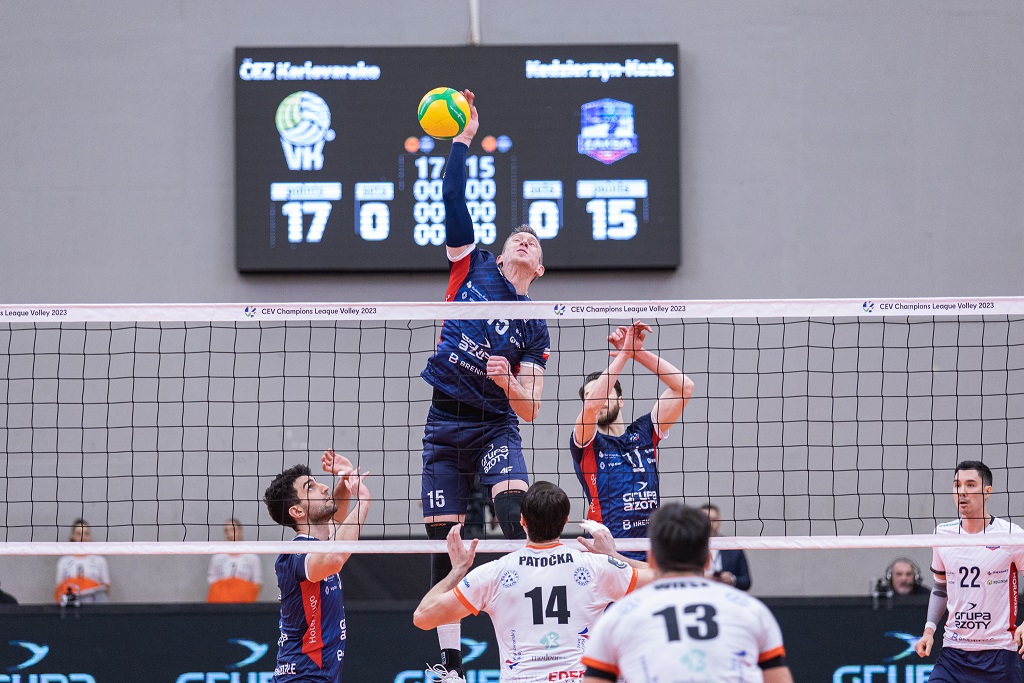 Grupa Azoty Kędzierzyn-Koźle (ZAKSA) had unexpected problems in the Czech Republic in Round 5 of the CEV Champions League Volley 2023 | Men. The titleholders prevailed over ČEZ Karlovarsko but only after the tie-break. The loss of a point means that ZAKSA's chances of winning Pool D and direct promotion to the playoffs are now zero. That's because Italy's Itas Trentino (which swept Belgium's Decospan VT Menen) now have four points more than ZAKSA and a perfect record of 5-0. And, of course, a direct progression to the quarter-finals. If nothing else, ZAKSA secured a playoff spot. Today, they were highlighted by Adrian Staszewski (19 points), Norbert Huber (four blocks), and American David Smith (72% attack; 13/18). Slovak Patrik Lamanec and Estonian Martti Juhkami scored 15 points apiece for Karlovarsko. Australian James Weir had five blocks.
In a match full of discussions and cards of all colors that lasted for almost three hours (172 minutes officially) in the Turkish capital of Ankara, the home side of Halkbank overtook competition rookies from Poland, Aluron CMC Warta Zawiercie, in Pool B. Both sides missed the chance to secure a playoff berth before the last round, even though they will likely enter it then. However, Germany's Berlin Recycling Volley, who have two matches fewer played than these two and five points fewer than both, still have something to say. The last three sets were packed with video challenges, arguments between players, yellow cards… Halkbank's Nicolás Bruno even got a red card in the third set. The Dutchman Nimir Abdel-Aziz topped the Turkish team with 25 points. Serb Uroš Kovačević grounded 27 for Aluron. Bartosz Kwolek served four aces, while Michał Szalacha recorded four blocks.
It was clear that only mere theory stood in their way to the playoffs. It was also clear that they would do this as leaders of their respective pools. Italy's Sir Sicoma Monini Perugia and Poland's Jastrzębski Węgiel lived up to expectations. Both collected three points in Round 5 to top Pool E and Pool A, respectively, and moved on directly to the quarterfinals.
CEV Champions League Volley 2023 | Men, group stage, Round 5:
January 12:
Hebar Pazardzhik – Berlin Recycling Volleys