Dukla Liberec succeeded in their intention to qualify for the quarterfinals of the 2023 CEV Women's Volleyball Cup.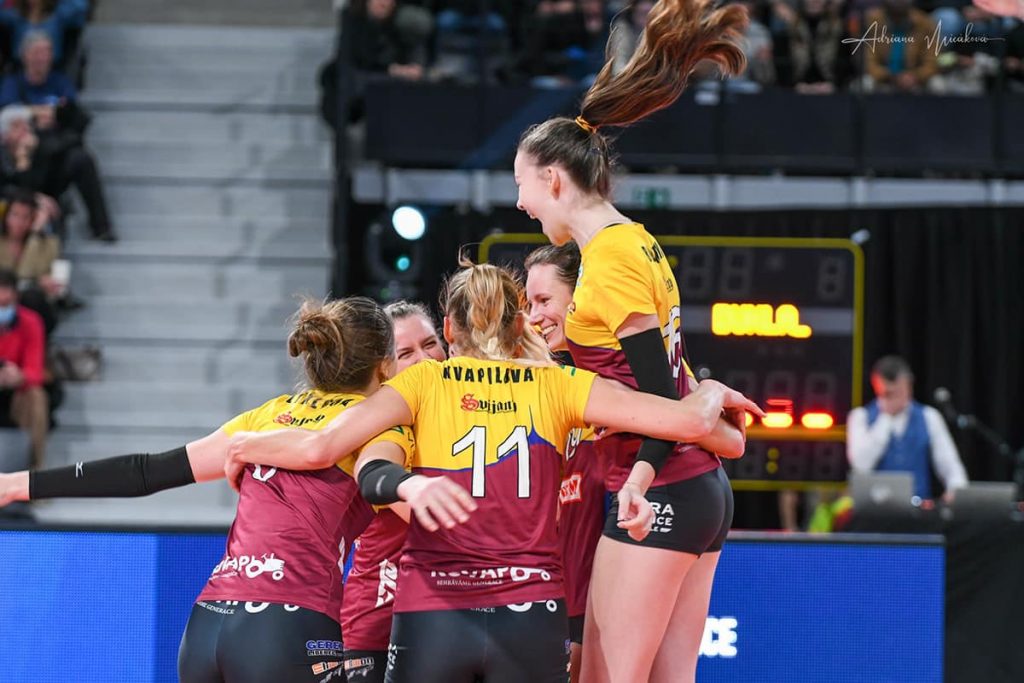 Dukla Liberec were successful in the Round of 16 of the CEV Volleyball Cup 2023 | Women to become the last team to qualify for the quarterfinals from this stage of the competition.
In the double match with Hungarian Szent Benedek Balatonfüred, the Czech side followed up the 3-1 away win and today they won 3-0 at home. In the quarterfinals, they'll face Olympiacos Piraeus and will have the chance to redeem their fellow countrymen Královo Pole Brno who got knocked out by the Greeks. In case Dukla prevail in the face-off against Olympiacos, they'll advance to the next stage known as the playoffs which will again have eight participants when some eliminated teams from the CEV Champions League join the CEV Cup.
Petra Kojdová top-scored for Dukla today with 15 points. Serb Milka Stijepić notched 11 for Szent Benedek.
CEV Volleyball Cup 2023 | Women, Round of 16, second leg: