The boosted roster had no effect on Grupa Azoty ZAKSA Kędzierzyn-Koźle as the titleholders unexpectedly fell to Trefl Gdańsk in Round 21 of the 2022–23 Polish Men's Volleyball Championship.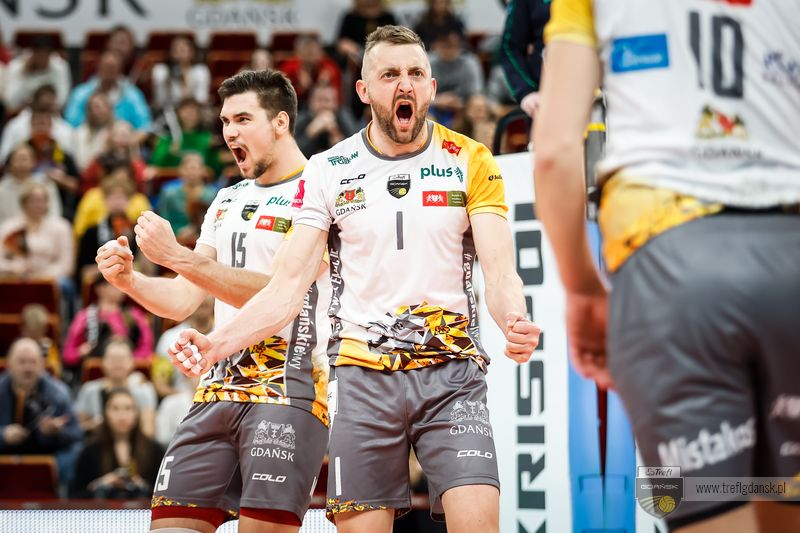 Trefl won against ZAKSA 3-1 in the opening match of the 21st round of the 2022-23 PlusLiga. The hosts demolished the Polish champions with services (15-2 in aces). ZAKSA came to Gdańsk bolstered, as Bartosz Bednorz (10 points today; 50% attack) joined the team after ending the season in China. However, this didn't have any effect on the fourth-placed side in the standings because the locals unexpectedly prevailed and moved up to fifth place in the charts following their fifth consecutive triumph in the competition (13-7; 38 points). They are five points behind ZAKSA who are 15-6.
Bartłomiej Bołądź and Mikołaj Sawicki scored 20 points apiece for Trefl. The latter served five aces, just like German Lukas Kampa. Karol Urbanowicz made four blocks. Argentine Jan Martínez had 71% reception (17 digs, 41% excellent). Łukasz Kaczmarek tallied 22 points for ZAKSA.
2022-23 PlusLiga, regular season, Round 21:
Trefl Gdańsk – Grupa Azoty ZAKSA Kędzierzyn-Koźle 3-1 (25-22, 22-25, 25-18, 25-23)