The German vice-champions SC Potsdam astounded the European and world club champions VakıfBank İstanbul in Round 4 of the 2023 CEV Women's Volleyball Champions League.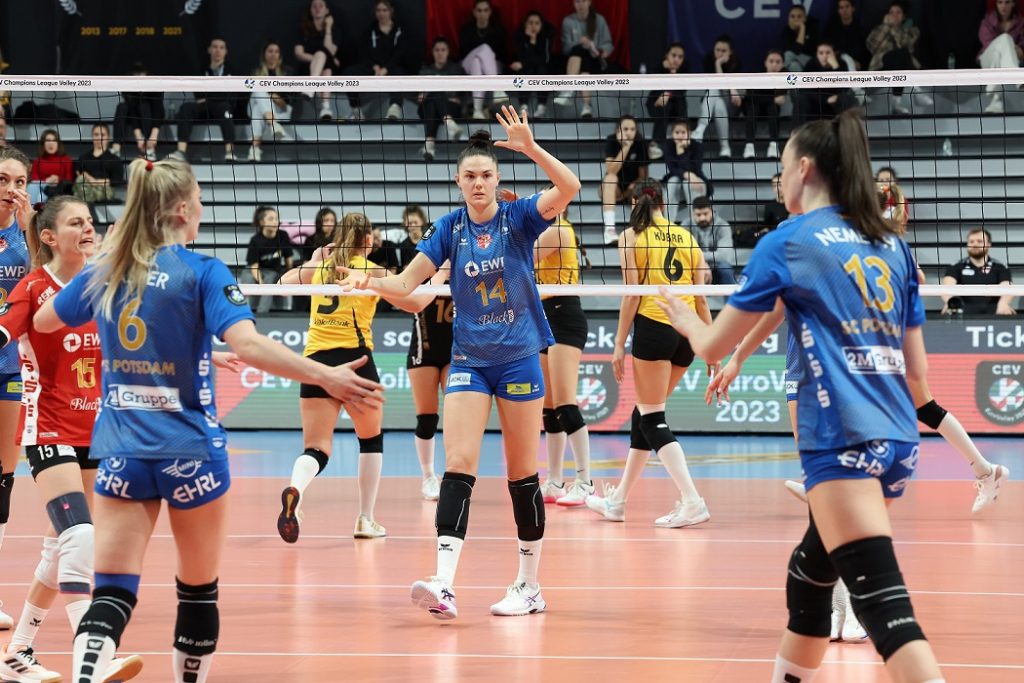 VakıfBank suffered a sensational defeat from Potsdam on the home court in Round 4 of Pool C of the CEV Champions League Volley 2023 | Women. It was a huge comeback from the Bundesliga runners-up against the best team in Turkey, Europe, and the world last season. Even without Gabi and Zehra, the "yellow and black" had confidently taken the lead 2-0 and came close to 3-0, losing the third set by a narrow margin. Then their pace dropped, and the combative Potsdam turned the situation around and earned a precious victory for them, after which they returned to the race to qualify for the quarterfinals. This was VakıfBank's first setback in the CL this season and Potsdam's second triumph.
The winning side was led by three players with an equal number of points: 19. These are Dutch ladies Fleur Savelkoel and Hester Jasper and Hungarian Anett Németh. The first-mentioned made four blocks. Italian Paola Egonu tallied 25 points for VakıfBank, while Kübra Akman set up five blocks.
CEV Champions League Volley 2023 | Women, group stage, Round 4: