Developres Rzeszów defeated Volero Le Cannet 3-0 in the second leg of the CEV Champions League Play Offs, securing an opportunity to progress to the quarterfinals through a golden set. Ultimately, they triumphed by winning the golden set 15-13, thereby clinching the final spot in the quarterfinals.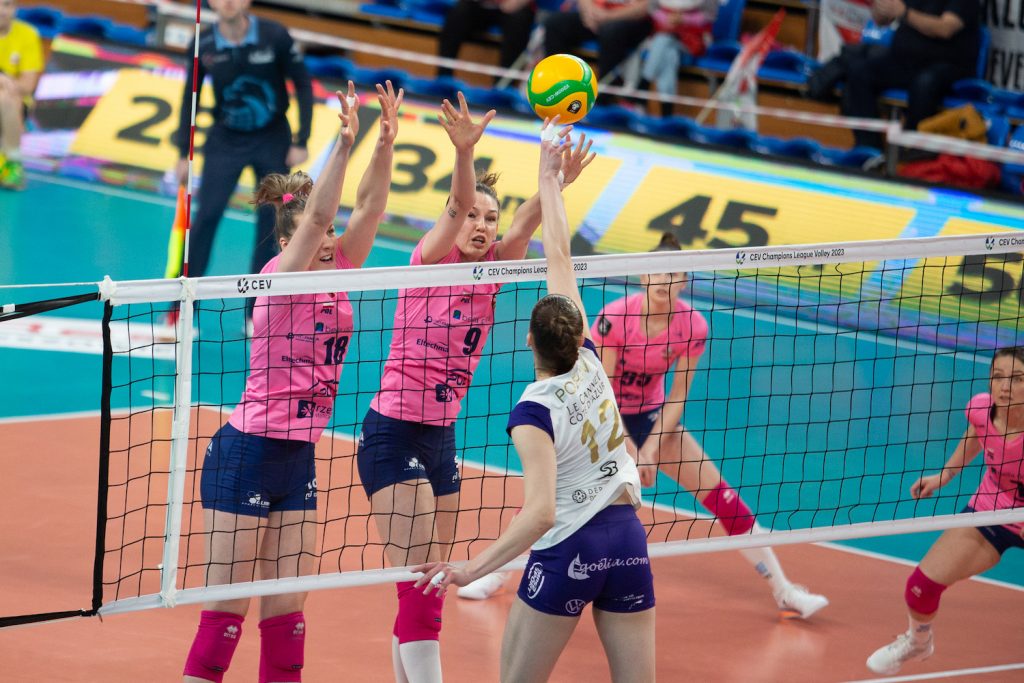 In the first set, Gabriela Orvosova scored 9 points, while Ann Kalandadze and Weronika Centka each scored 4 leading Developres Rzeszów to a 25-15 victory.
During the second set, Rzeszów players trailed their opponents for a significant amount of time. However, they managed to take the lead with a score of 24-22 and eventually won the set 29-27.
In the third set, Developres Rzeszów once again secured a narrow win, with a final score of 26-24.
Although they had suffered a previous loss in France, the Developres Rzeszów managed to stage a comeback and push the match into a closely contested golden set, which they won 15-13. Consequently, they have secured their spot in the quarterfinals and will now be facing off against Eczacibasi Istanbul. With 26 points (52% attack, 3 blocks), Gabriela Orvosova finished the match as the leading scorer for the winning team, while Ann Kalandadze contributed 16 points. On the other side, Tatiana Simanikhina was the most effective player for Volero Le Cannet, tallying 17 points.
CEV Champions League – Play Offs
February 21, 2023
Grupa Azoty Chemik Police vs Fenerbahce Opet Istanbul 2-3 (14-25, 29-27, 23-25, 10-15)
February 22, 2023
ŁKS Commercecon Łódź vs VakifBank Istanbul 0-3 (22-25, 12-25, 24-26)
February 23, 2023
Volero Le Cannet vs Developres Rzeszów 3-0 (25-15, 29-27, 25-22)
March 1, 2023
VakifBank Istanbul vs ŁKS Commercecon Łódź 3-0 (25 – 23, 28 – 26, 25 – 23)
March 2, 2023
Fenerbahce Opet Istanbul vs Grupa Azoty Chemik Police 3-1 (25-23, 25-19, 21-25, 25-18)
Developres Rzeszów vs Volero Le Cannet 3-0 (25-15, 29-27, 26-24) (15-13)