Volleyball Nations League and national team volleyball return to action after a long time.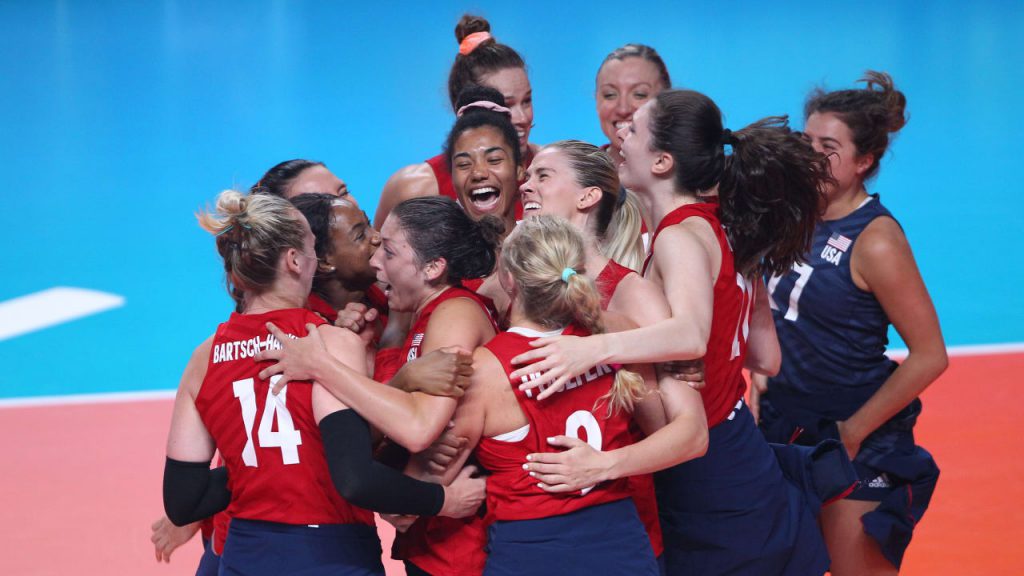 Rimini's "bubble" will welcome 16 national teams and here you can check what the competition will look like.
With the women's event starting on Tuesday at Italy's Adriatic resort of Rimini, it marks the restart of world volleyball with an event that has fans across the globe in anticipation and excited to finally see some action.
And the action could be no better than the gathering of the world's top 16 nations for a month of high drama that is sure to keep everyone on the edge of their seats.
The USA, the only team to have won the trophy in the first two editions of the event, are back again and as strong as ever to defend their back-to-back titles of 2018 and 2019 with experienced captain Jordan Larson leading a squad packed with stars.
During the first day, we will have an opportunity to watch some amazing clashes…
VNL First day, Schedule:
The Netherlands – Belgium (10:00 CET)
Turkey – Serbia (12:00 CET)
Germany – Russia (13:00 CET)
Japan – Thailand (15:00 CET)
China – South Korea (16:00 CET)
Dominican Republic – USA (18:00 CET)
Italy – Poland (19:00 CET)
Brazil – Canada (21:00 CET)