Brazil turned over the final match against Poland and became the champion of the 2021 FIVB Men's Volleyball Nations League.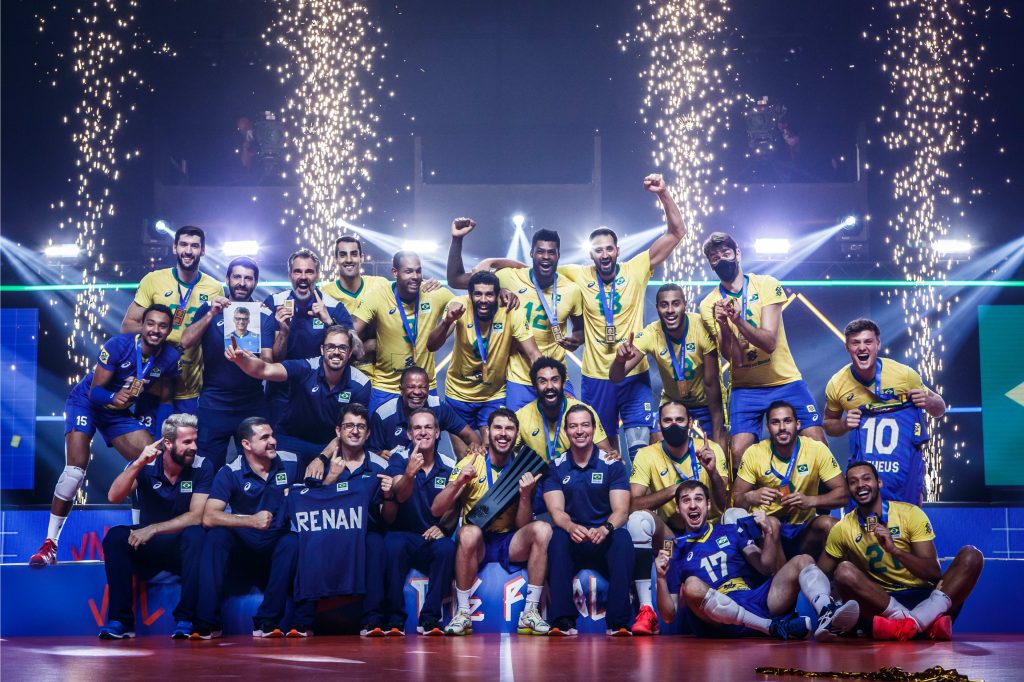 Being one set behind against Poland in the final of the 2021 Men's VNL in Rimini (Italy), Brazil managed to turn the game around and win the first title in the competition: 3-1 (22-25, 25-23, 25-16, 25-14).
In the confrontation between the current Olympic and world champion, the former suffered from Kubiak and León in the opening set but later managed to neutralize their attacks, passing the general rehearsal for the upcoming Tokyo Games with the best grades. Thus, Brazil took the first trophy in the competition that succeeded the FIVB World League in which it was the most-titled team with nine titles.
This victory in which the 'Seleção' opposite hitter Wallace Souza tallied 22 points and was recognized MVP was devoted to their head coach Renan Dal Zotto, who was unable to command the team as he was hospitalized after coronavirus infection right at the beginning of preparations. The coaching staff members appeared on the podium holding his photo and a jersey. Upon returning to the country of the Brazil National Team, Renan will take over the reins from Carlos Schawnke, who did a great job in the VNL.
Maurício Souza made 4 blocks on the winning side. Bartosz Kurek scored 17 points for Poland.
2021 FIVB Men's Volleyball Nations League:
Bronze medal match:
France – Slovenia 3-0 (25-10, 25-18, 25-19)
Final:
Brazil – Poland 3-1 (22-25, 25-23, 25-16, 25-14)