Canada beat Iran in straight sets in a one-way Pool A's match at the 2020 Tokyo Olympics men's volleyball tournament.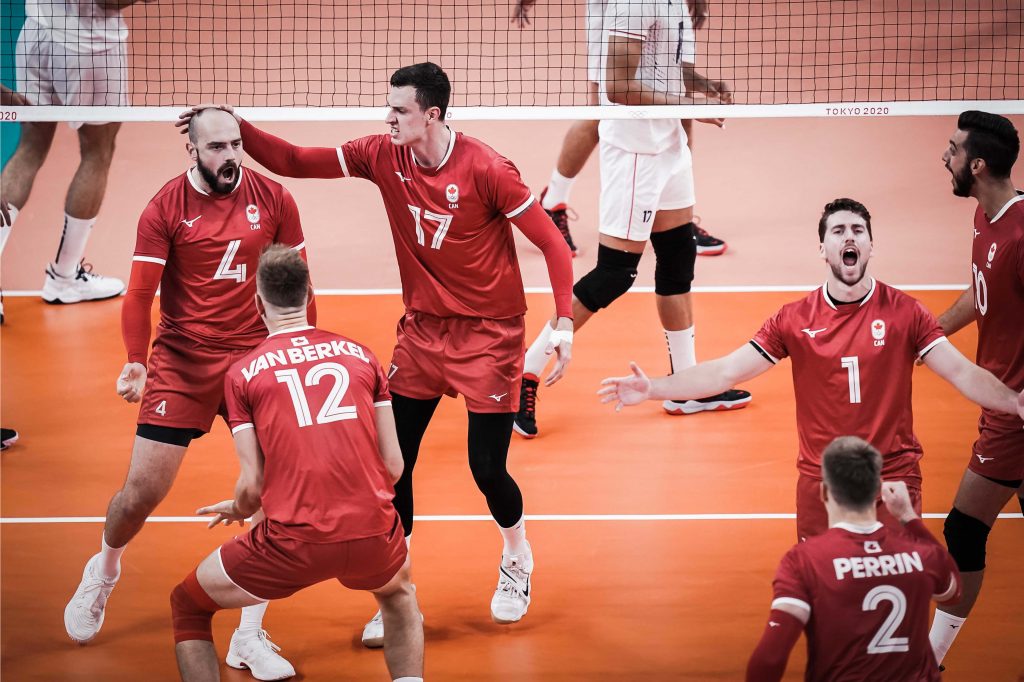 Coming into the duel with Iran, Canada had lost both matches so far in the 2020 Tokyo Olympics men's volleyball tournament, while its rival had quite the opposite record. However, the North Americans cruised past the Asian side on Day 3 in Pool A, keeping their quarterfinal hopes alive: 3-0 (25-16, 25-20, 25-22). Not only that this win brings the Canadians back fully in the running for placement in the top 4 in the pool but it also complicates the life of some other teams, like Italy.
Canada was led today by John Gordon Perrin (16 points) and Lucas Van Berkel (4 blocks). Amir Ghafour tallied 13 points for Iran, while Milad Ebadipour served 5 aces and made 85.7 % reception (25/28; 1 error).
The United States didn't show the amount of superiority against Tunisia, the lowest-ranked team in Tokyo across all pools, as it was expected from such a standout favorite in Pool B's encounter. The African side sensed it got a chance to play on leveled grounds with the team above it in quality and came one step away from the tie-break.
Great offensive performance by Torey DeFalco (top scorer with 24 points) and defensive by Erik Shoji (86.7 % reception; 13/15) helped Americans reach a 2-1 record.
2020 Tokyo Olympics men's volleyball tournament, group stage – Day 3:
Canada – Iran 3-0 (25-16, 25-20, 25-22)
USA – Tunisia 3-1 (25-14 23-25 ​​26-14 25-23)
Argentina – France 3-2 (23-25, 25-17, 25-20, 15-25, 15-13)
Poland – Venezuela, yet to be determined
Japan – Italy, 12:40 p.m. CET
Brazil – ROC, 14:45 p.m. CET