Poland joined Brazil as the participant in the quarterfinals of the 2020 Tokyo Olympics men's volleyball tournament.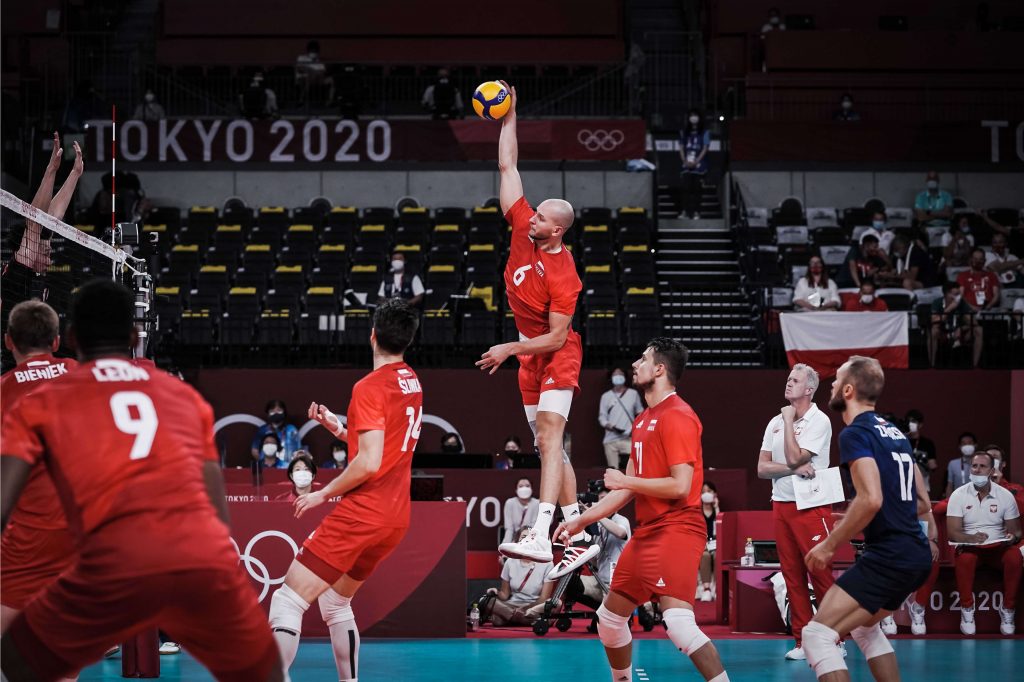 Poland calmly won two sets and had to work hard for one to beat Japan on Day 4 of the 2020 Tokyo Olympics men's volleyball tournament. This win not only strengthened the world champion in the first place in Pool A but also secured its promotion to the quarterfinals.
Unlike the encounter with Venezuela, Vital Heynen decided not to experiment with backups, sending the strongest lineup to the court – but again without the captain Michał Kubiak. This was quite strange given that the outside hitter played the entire game against Venezuela and that, according to his statement after the match, his back injury due to which he missed the first two matches in the event is history. This created an aura of mystery surrounding Kubiak and left room for speculations regarding his relations with Heynen. Especially because, as Polish media stressed, neither of these two wanted to talk after the match against Japan in regard to the fact that Kubiak remained on the bench.
Wilfredo León top-scored Poland with 17 points. Jakub Kochanowski set up 4 blocks. Bartosz Kurek was on an unrecognizable level, making only 13 % effectiveness in the attack (9/23) and committing 6 errors in this segment. Yuki Ishikawa scored 16 points for the host nation.
In Pool B, Tunisia was close to creating a sensation. It had 2-0 in sets against the Argentinians, but then the African side suddenly stopped, winning only two points at 17-17 in the third set. Thus, the charges of Marcelo Méndez turned the match around and kept the chance to qualify for the next stage of the tournament.
Bruno Lima highlighted the game of Argentina with 27 points. Agustín Loser set up 5 blocks. Facundo Conte's reception was outstanding (94.7 %; 18/19). Wassim Ben Tara scored 21 points for Tunisia, while Ahmed Kadhi had 4 blocks. Saddem Hmissi made 77.3 % reception (17/22).
2020 Tokyo Olympics, men's volleyball tournament, group stage – Day 4:
Canada – Venezuela 3-0 (25-13, 25-22, 25-12)
Brazil – USA 3-1 (30-32, 25-23, 25-21, 25-20)
Japan – Poland 0-3 (22-25, 21-25, 24-26)
Argentina – Tunisia 3-2 (23-25, 23-25, 25-19, 25-18, 15-8)
Italy – Iran, 12:40 p.m. CET
ROC – France, 2:45 p.m. CET