France achieved quite an unexpected win against the Russian Olympic Committee on Day 4 of the 2020 Tokyo Olympics men's volleyball tournament that brought it back to the contention for the quarterfinals.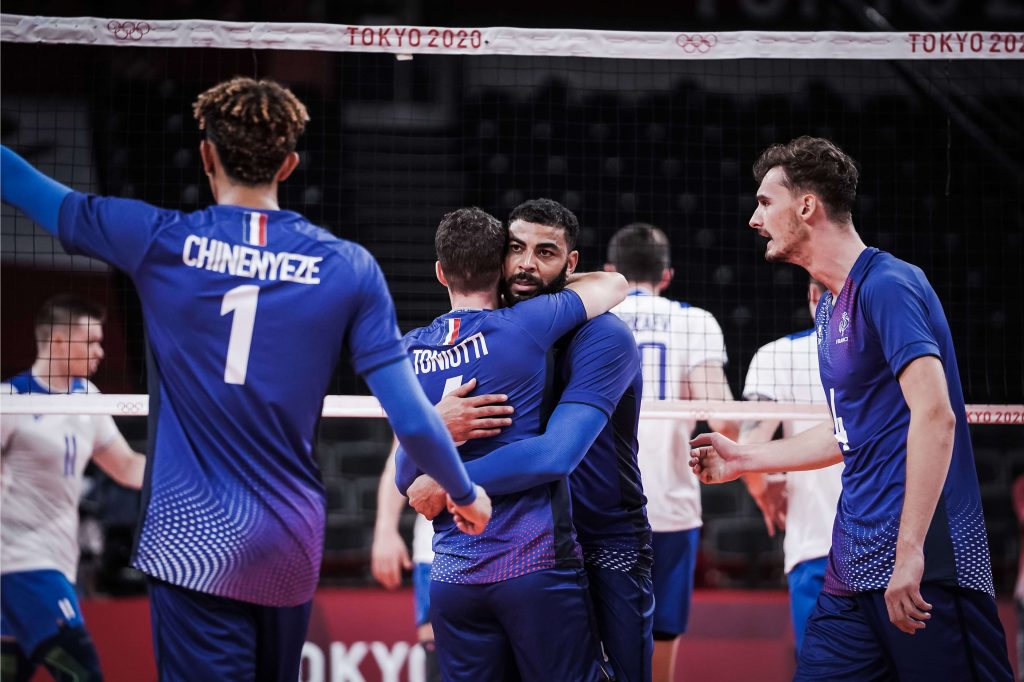 Being cornered, France showed notable performance and beat the ROC (3-1) on Day 4 of Pool B. 'Les Bleus' are completely back in the race for the quarterfinals. Two days after the tie-break defeat against Argentina, France largely redeemed with today's win. It was quite a feat of the team commanded by Laurent Tillie because 'Zbornaya' had not lost in the tournament prior to this game. Now, France moved up from fifth to third place in the pool chart ahead of the last round in which it will face the titleholder Brazil (already qualified for the quarterfinals). Jean Patry scored 20 points on the winning side. Maksim Mikhaylov tallied 15 for the ROC.
Italy qualified for the quarterfinals. Arithmetic says that a 3-1 (30-28, 25-22, 21-25, 25-21) triumph over Iran secured 'Azzurri' a progression: Gianlorenzo Blengini's wards can't be bypassed by more than two teams in Pool A in the last round, meaning that they can drop to the fourth place in the pool in the worst-case scenario, which still guarantees them an open road to Top 8. Osmany Juantorena notched 20 points for Italy and made 87 % reception (20/23). Meisam Salehi scored 14 for Iran.
Recall that Poland earned itself a berth in the elimination phase earlier today.
2020 Tokyo Olympics, men's volleyball tournament, group stage – Day 4:
Canada – Venezuela 3-0 (25-13, 25-22, 25-12)
Brazil – USA 3-1 (30-32, 25-23, 25-21, 25-20)
Japan – Poland 0-3 (22-25, 21-25, 24-26)
Argentina – Tunisia 3-2 (23-25, 23-25, 25-19, 25-18, 15-8)
Italy – Iran 3-1 (30-28, 25-22, 21-25, 25-21)
ROC – France 1-3 (21-25, 25-20, 17-25, 20-25)