Russia, competing in the 2020 Tokyo Olympics men's volleyball tournament under the name of the Russian Olympic Committee (ROC), has returned to the final after nine years.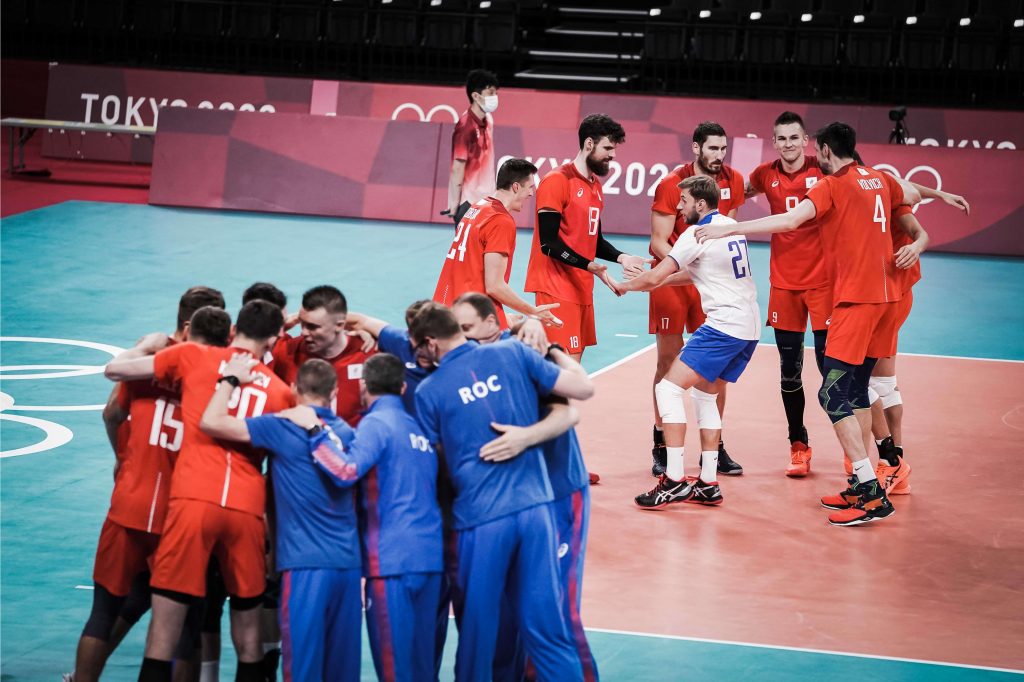 The ROC defeated Brazil in the semifinals of the 2020 Tokyo Olympics men's volleyball tournament. The match ended with a score of 3-1 (18-25, 25-21, 26-24, 25-23). The dream of the second consecutive gold medal in the Summer Games of Brazil crumbled in the third set when Russia made one of the biggest-ever single-set comebacks in the history of the event. 'Zbornaya' trailed by 8 points (12-20) before taking advantage of a total blackout of rival's players and, of course, of their own good play!
The last time the Russia National Team reached the final of the Olympics was in London2012, where it beat exactly Brazil in the epic tie-break. Actually, this was Zbornaya's third win in a row against Brazil, second in Tokyo. At the same time, triumphing today, the ROC broke the streak of 'Seleção' of four straight Olympic Games final appearances, which started in Athens 2004 and saw two gold medals and as many silvers.
With 22 points, Russia's Maksim Mikhailov was the most productive player of the match. Egor Kliuka had 70.6 % reception (13/17; 1 error). Among the Brazilian players, Yoandy Leal scored the most points (18). Lucas Saatkamp 'Lucão' set up 4 blocks. In the final, the ROC will face the winner of France vs Argentina match.
2020 Tokyo Olympics men's volleyball tournament – semifinals:
Brazil – ROC 1-3 (25-18, 21-25, 24-26, 23-25)
France – Argentina, 2 p.m. CET