Twenty-four teams were split into 4 groups of 6 at today's draw for the 2022 FIVB Women's Volleyball World Championship in the Netherlands and Poland (September 23 – October 15).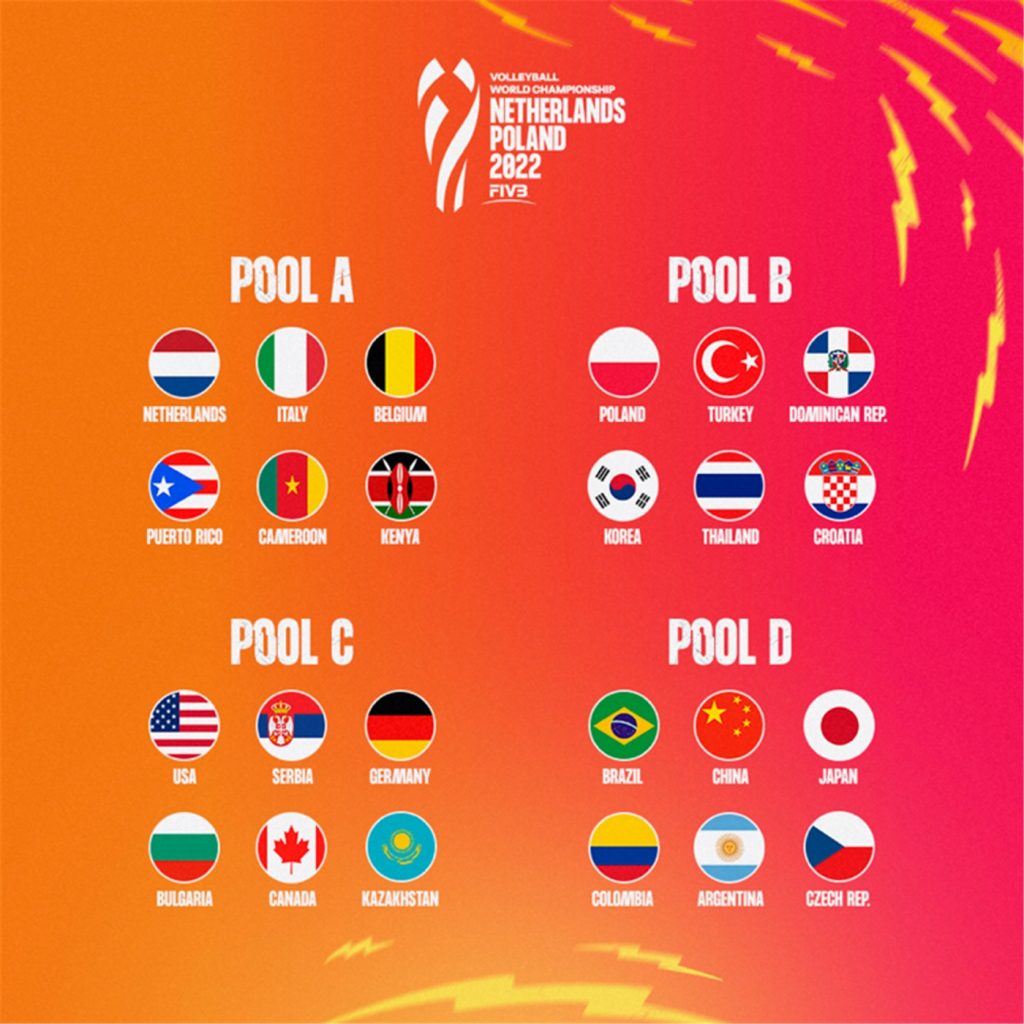 Today's draw for the 2022 FIVB Women's World Championship split 24 teams into 4 pools of 6. In place of Russia, excluded due to the sanctions related to the invasion of Ukraine, Croatia entered.
The competition formula has been modified. At the end of the first phase, the top-4 of each pool (total 16) move on to the next phase, taking with them the results achieved in the first phase with the other qualifiers. Pools A and D and B and C will pair up, with the new ranking. At the end of the second phase, there will be no Final Six (2 pools of 3) anymore but the top-4 formed of the 2 groups from the second phase will have access to a direct elimination, starting with the quarter-finals, followed by the semi-finals, and final which will be played in Arnhem, the Netherlands.
Pools composition:
POOL A: Netherlands, Italy, Belgium, Puerto Rico, Cameroon, Kenya.
POOL B: Poland, Turkey, Dominican Republic, Korea, Thailand, Croatia.
POOL C: USA, Serbia, Germany, Bulgaria, Canada, Kazakhstan.
POOL D: Brazil, China, Japan, Colombia, Argentina, Czech Republic.