The 2022 FIVB Men's World Championship is looming ever closer! This is the ultimate national championship for professional volleyball and is comparable to the FIFA World Cup in terms of importance. This year, the championship is due to be held in Poland and Slovenia, in August and September. In this article, we provide some basic tournament info and give our verdict on who the top contenders for the 2022 gold medal are.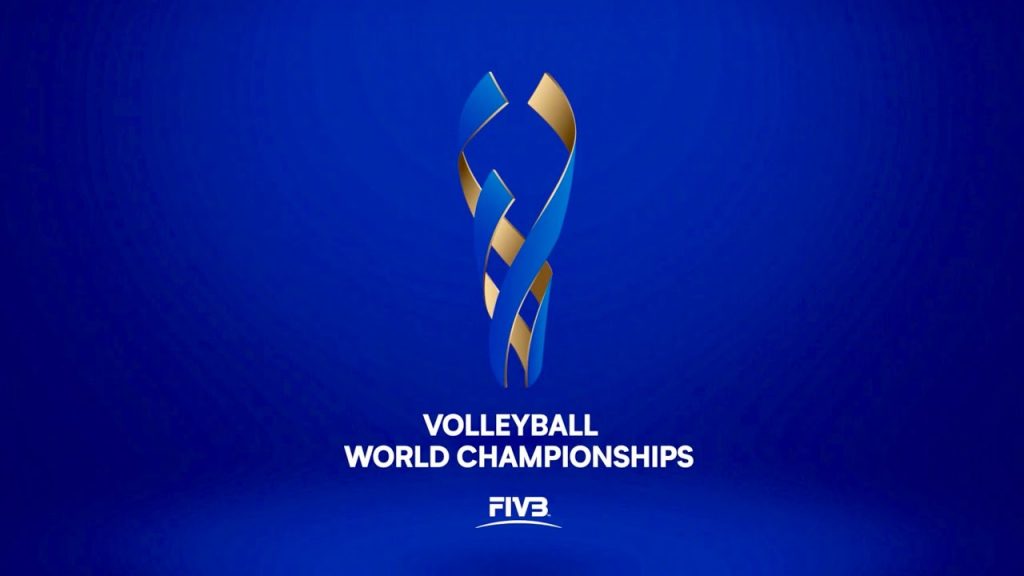 FIVB tournament information

The FIVB World Championship includes the 24 top senior national volleyball teams in the world.
These 24 teams are initially split into six groups of four nations. An initial group stage is then played out, with each team playing each other team in the group once.
Typically, the top two teams from each group qualify for the elimination stage of the tournament. A standard knockout tree is then formulated, resulting in an eventual final for gold and silver, and a third-place match between the teams placed third and fourth.
As mentioned, the tournament is set to be hosted in Poland and Slovenia this year.
Groups
| | | | | | |
| --- | --- | --- | --- | --- | --- |
| Group A | Group B | Group C | Group D | Group E | Group F |
| Puerto Rico | Brazil | Bulgaria | Cameroon | Canada | Argentina |
| Serbia | Cuba | Mexico | France | China | Egypt |
| Tunisia | Japan | Poland | Germany | Italy | Iran |
| VFR | Qatar | United States | Slovenia | Turkey | Netherlands |
Past winners
To get some idea of the potential contenders, we can take a brief look at the past winners – particularly over the last two decades.
| | | |
| --- | --- | --- |
| Year | Winner | Runner-Up |
| 2018 | Poland | Brazil |
| 2014 | Poland | Brazil |
| 2010 | Brazil | Cuba |
| 2006 | Brazil | Poland |
| 2002 | Brazil | Russia |
As you can see, two teams have dominated the last two decades of World Championship FIVB volleyball – Brazil and Poland.
Nations to look out for in the FIVB World Championship – our three picks
It has been four years since Poland reigned triumphant in the 2018 FIVB World Championship. But are they one of the favorites to defend their medal, or are there usurpers who are set to knock them from the throne? Below, we have picked four top contenders who potentially have what it takes to win this year.
Brazil
Brazil is accustomed to winning and has competed in no less than six finals. This includes three successive championship medals in 2022, 2006, and 2010. Since then, however, they have failed to reclaim their former glory.
If you enjoy sports betting, Brazil could be a great choice for an overall winner stake, and something to use your sportsbook betting promotions on. Most see Brazil as the firm favorite due to its previous history and its dominant performance in the last few years. Certainly, for betting, their group matches could result in some nice dividends.
2022 could be their year, based on form, as they are currently ranked the best team in the world as per the FIVB rankings. They are displaying great form after wins at the Nations League and the South American Championship.
Poland
Next up we have Poland – the current reigning FIVB World Champions. Poland defeated Brazil in both the 2014 and 2018 championships and knocked them from their 12-year winning streak. Could they perhaps repeat their amazing performances and claim their own three-peat?
While Brazil is currently ranked the best team, Poland is a close second, according to the FIVB rankings. They have had great performances throughout 2021 and 2022, including a bronze medal at the European Championships.
France
Our last top pick is France, considered by some to be an outsider compared to the big three. Nonetheless, France claimed gold in the 2020 Summer Olympics and has been performing at a high level in recent tournaments.
This would be France's first FIVB World Championship title, and as yet, they have not reached the final. Their best position was when they claimed bronze in the 2002 championship.