HAOK Mladost reign both men's and women's Croatian Championship this season.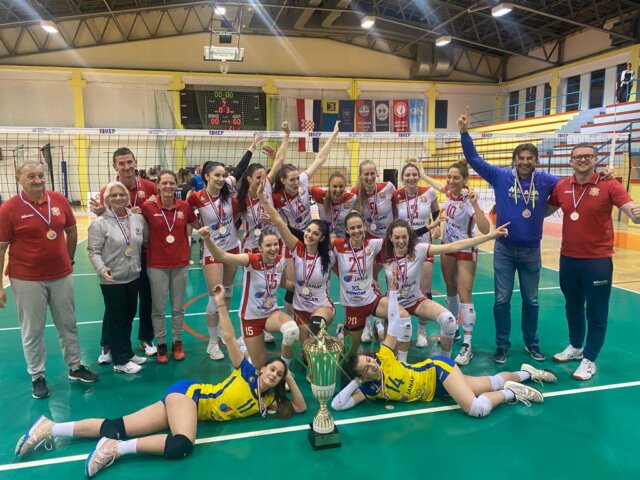 HAOK Mladost celebrated another Croatian Championship title in the city that's not the one they come from, the city of Kaštela. The volleyball club from the country's capital of Zagreb won two crowns in two successive days on the court of rivals from the same city.
On Wednesday night, men's Mladost defeated Ribola Kaštela in Game 2 and defended the trophy. Today, their club colleagues from the women's section followed their footsteps, beating OK Marina Kaštela in the second playoff game of the 2021/22 Ženska Superliga finals with a score of 3-0 and swept the series 2-0. It was Mladost's revenge on the Kaštela side who defeated them in the semi-finals of the national cup, thus depriving them of the joy of defending the double crown. This led to the change of head coach in Mladost. Leonard Barić was replaced by Branislav Franić, who stabilized the team and commanded it to taking the 15th title of Croatian champions.
2021/22 Ženska Superliga – playoff finals: