The beginning of the contest on Day 3 of the 2022 FIVB Men's Volleyball Nations League saw the United States and France becoming the first teams to reach 3-0.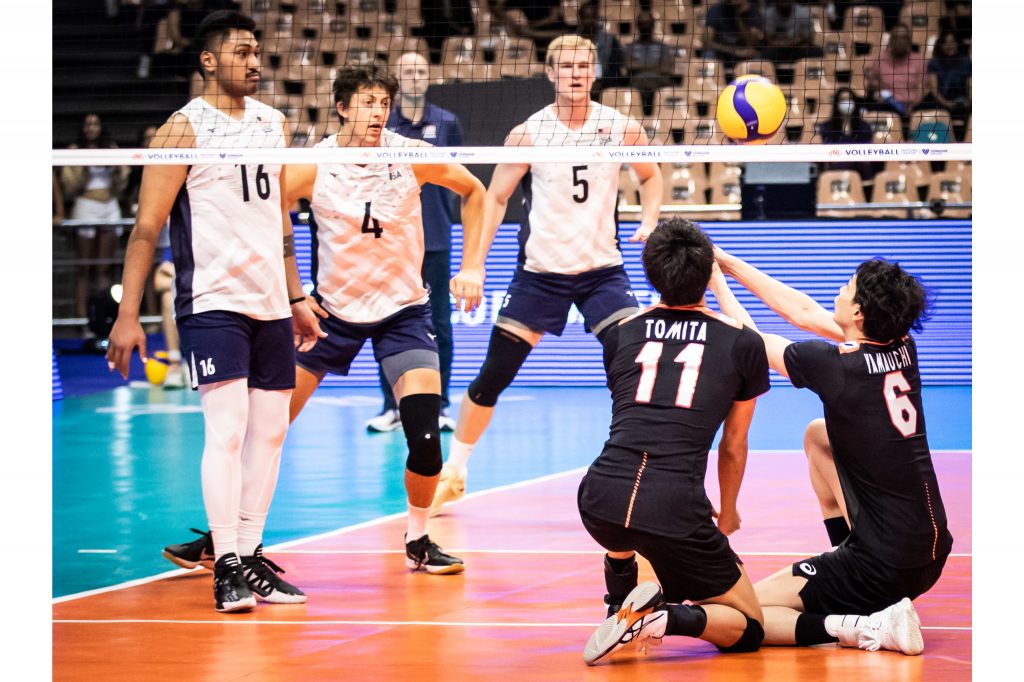 In Brasília, Brazil, the United States National Team overcame a tenacious Japanese squad to win their third straight VNL 2022 match in Pool 1: 3-2 (17-25, 25-15, 25-21, 26-28, 15-9). The USA (3-0) will have little time to rest before their early Saturday encounter versus hosts Brazil. In the first set, Japan performed admirably. The United States reversed the deficit in the second set, not giving Japan a 2-0 lead. After losing a struggle in the fourth set, US head coach John Speraw can be delighted with his team's comeback in the fifth set. Outside hitter Aaron Russell and opposite hitter Kyle Ensing co-led the United States in scoring for the third straight match. Both players scored 20 points. Jeff Jendryk II, the middle blocker, had a strong game as well, with a match-high 4 blocks. Japan's top scorer in the first two matches which his team won, Yuji Nishida, didn't play a single minute today.
Germany has won its second victory in the Nations League. They prevailed against Bulgaria 3-2 in Pool 2 in Ottawa, Canada. The best scorer for the team of the new national coach Michał Winiarski was the captain Christian Fromm (21 points). Tobias Krick set up 5 blocks.
France won its third VNL match in three days, actually in the span of 48 hours, dominating Canada (3-0) in front of the rival's home crowd in Ottawa. Thus, 'Les Bleus' continued its solid card in the tournament, chaining the hosts who had the advantage of freshness, with two days off since his first game, in straight sets. Barthélémy Chinenyeze top-scored Olympic champions with 15 points, 5 of which came from the blocking.
The Slovenia National Team registered its first victory in the third match of the Nations League. In Brasília, the European vice-champions were better than Australia, the native country of their head coach Mark Lebedew (who earned his first official win in his new role) with 3-0. Lebedew gave more important assignments to the debutants today which didn't reflect on the result of Slovenia. The most effective player on the winning side was Rok Možič. The young outside hitter scored 17 points through 76.19% attack (17/21).
2022 FIVB Men's Volleyball Nations League – preliminary stage, Day 3, Week 1: