The all-Asian classic between Japan and China concluded this week's 2022 FIVB Women's Volleyball Nations League action in Quezon City.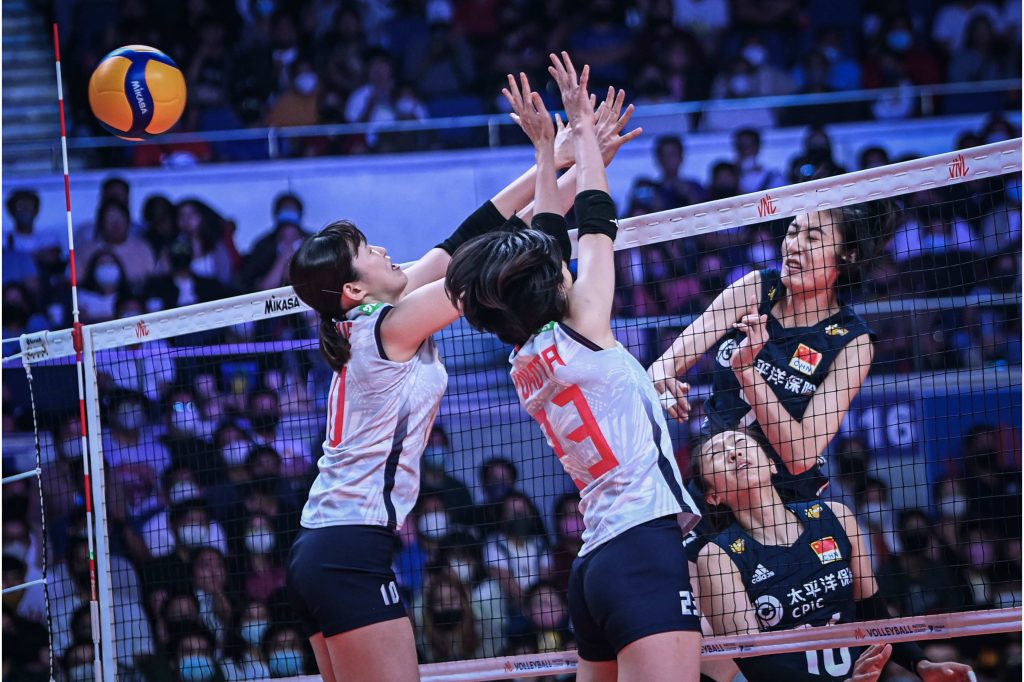 Two of the best four ranked teams in the current VNL standings met in a match that closed Week 2 (Pool 4) in the Philippines. Japan came into this very important match as the tournament's only unbeaten team. And they remained undefeated, prevailing in four sets. With an 8-0 win-loss record and 23 points, Japan currently tops the standings. China is 5-3 and fourth on the table after losing to the United States on Saturday and the biggest Asian opponents today. In May of last year, Japan ended China's 10-match winning streak in their head-to-head encounters at major international championships, which had begun in 2014. So, once again, the team from the 'Land of the Rising Sun' proved that China no longer scares them. Sarina Koga, Japan's captain, grounded 22 points, 4 from the block.
The USA is definitely on the run. Karch Kiraly's ladies recorded the fourth successive triumph in the event closing Week 2 with a perfect record and 7-1 overall, which put them in the second place in the chart where they will stay for the start of the last week. The United States was better than Thailand, who can no more be considered a sensation given they suffered the third setback in a row, all coming after the team had to face the absence of several players due to corona at the beginning of the competition in Week 2. Thailand fell to eighth place and will now have to fight hard to be in the Top 8 that leads to the Finals. Alexandra Frantti was USA's top scorer in the match with 27 points.
2022 FIVB Women's Volleyball Nations League – preliminary stage, today's matches, Week 2: